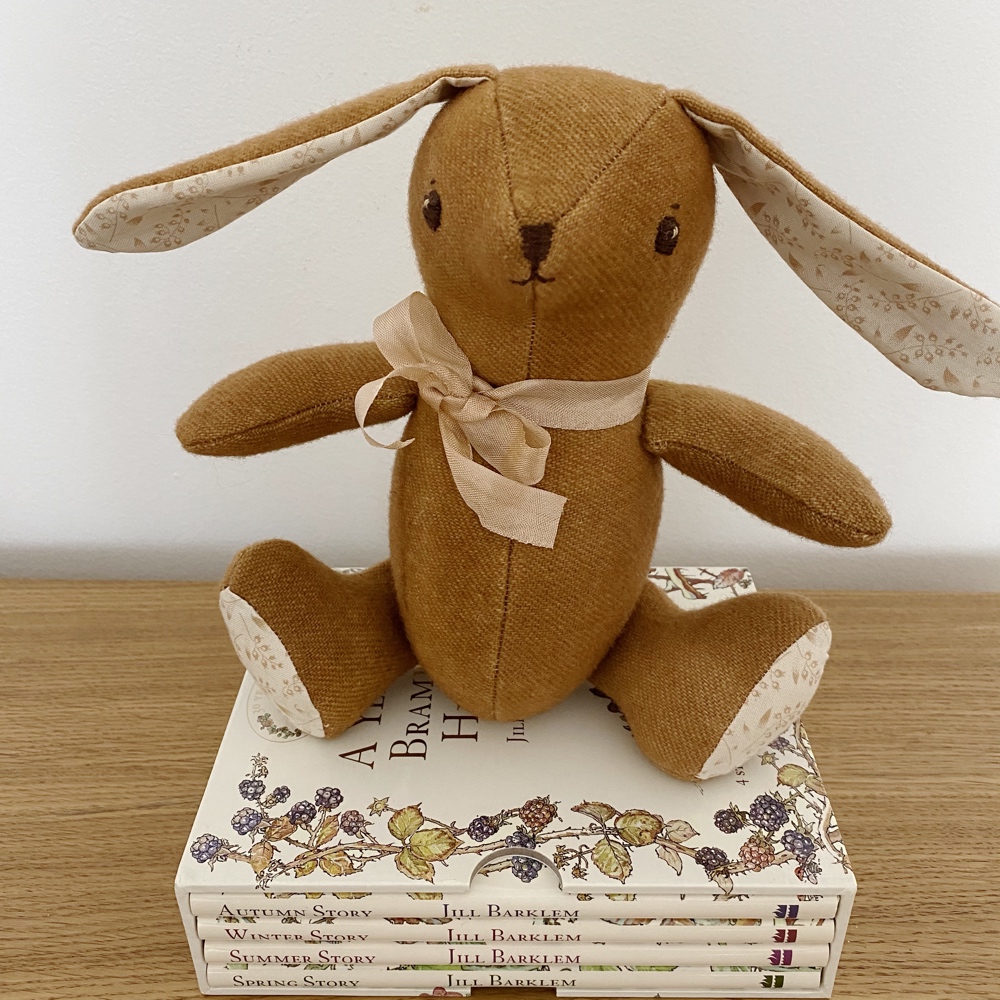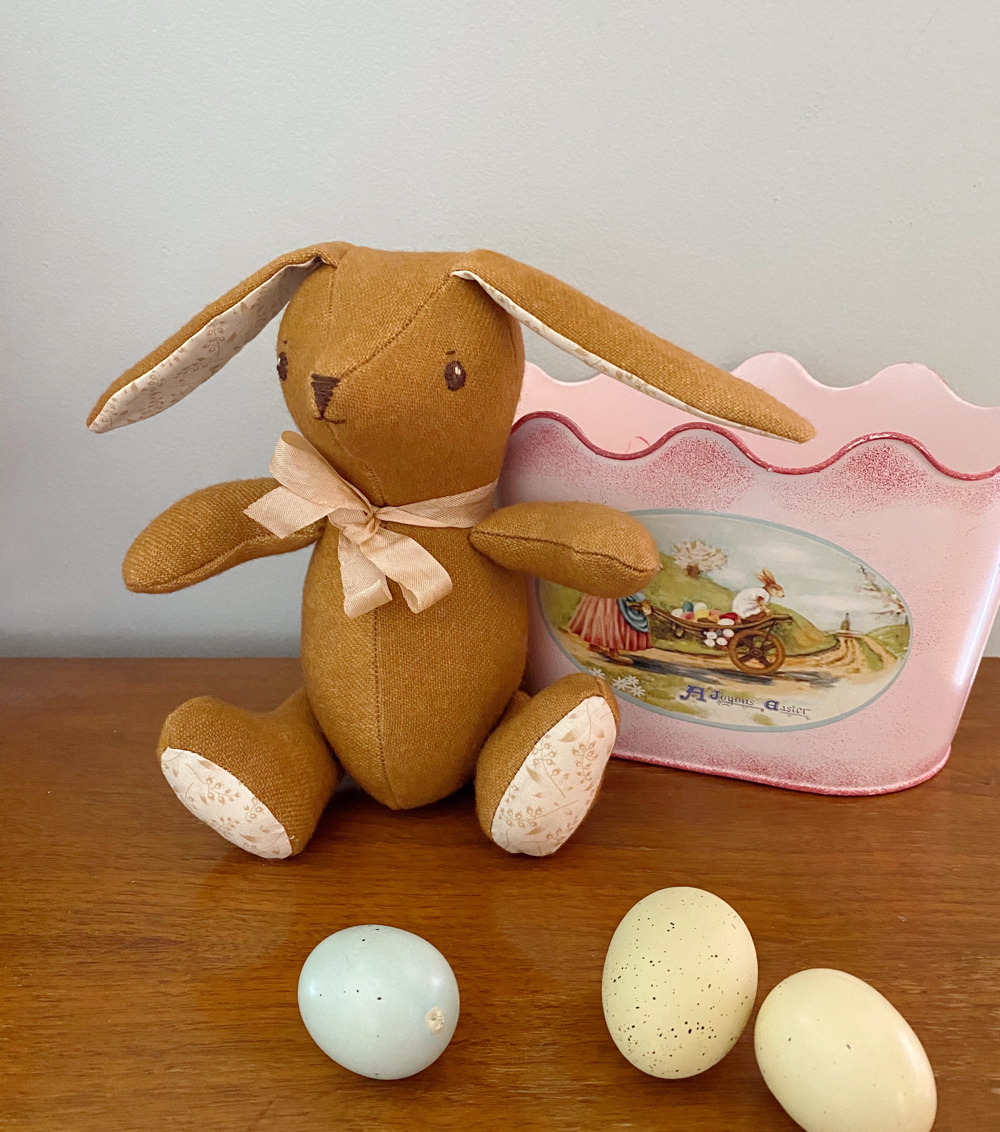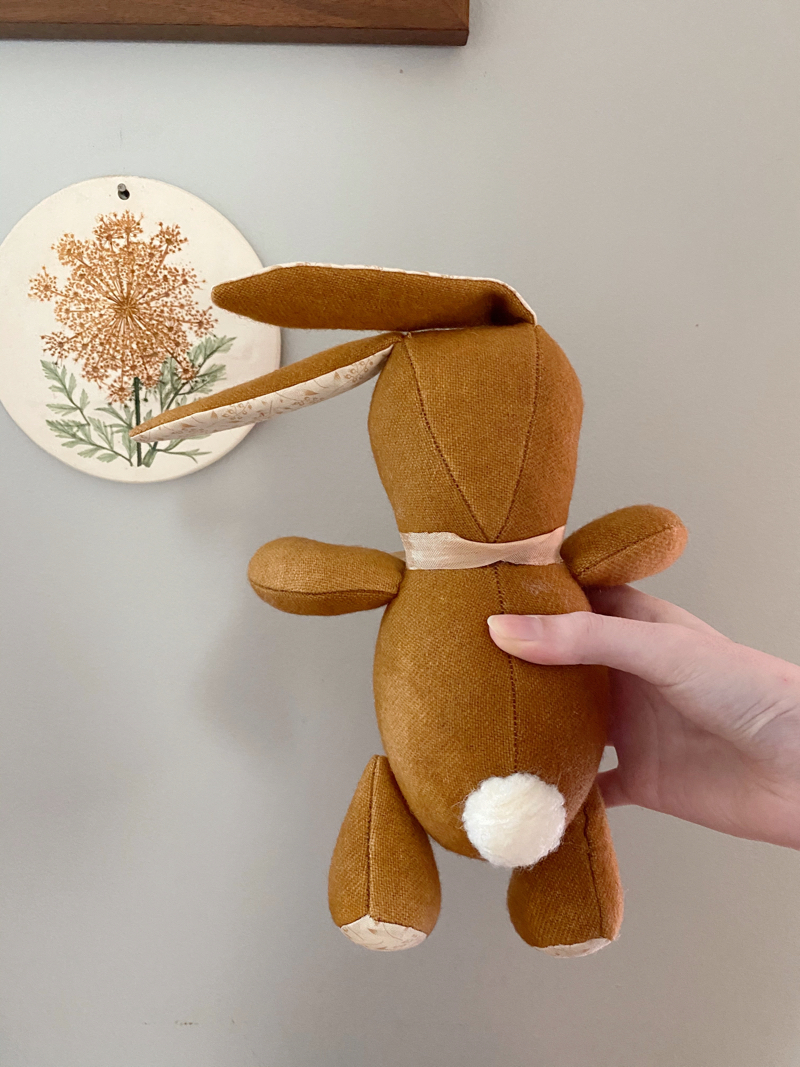 Tutorial Sewing Patterns
Vintage Bunny
Ok, this is an experiment! In order to get this Vintage Bunny out in time for Easter basket filling I'm releasing it differently than my normal patterns. Instead of a complete pattern with diagrams, all you will get as a PDF is the full size pattern pieces, 2 pages to print. Then the directions will be on a password protected webpage. Directions are step by step photos and a few short videos. So all the info you need to make this cute bunny is there, just in a different format than normal. You will need to have your computer/laptop/phone with you while you're making.
The bunny is 10" tall and the samples are made from wool (Weeks Dye Works wool in Pecan). Suggested materials would be something textured and soft but with little to no stretch. Could also be made from cotton. The legs are attached with button joints so she can sit nicely. If you're making this bunny for kids under 3 skip the buttons and sew securely in place.
Materials needed:
24" x 14" wool
10" x 10" lining fabric for ears and foot pads
4" x 4" fuzzy or faux fur fabric for tail
2 1/4"-1/2" buttons
embroidery floss for face
polyfill, wool or cotton stuffing
helpful but non-essential tools: doll needle for the button joints
Copyright Info
All Wee Wonderfuls patterns and content are for personal use only. You may print out the patterns as needed for yourself, but may not distribute the patterns in any way. Additionally, all items created with the Elsa pattern are for personal use only. You may make as many dolls and outfits as you like for yourself, your family, and your friends, but may not sell anything produced from these patterns. Any commercial use of the patterns or items made from the patterns is not permitted. Elsa is all for fun, but not for business!
Safety
The Vintage Bunny doll is not intended for children under 3. Any hand sewn parts could come unattached and become hazardous. Spot clean as needed.
PDF Pattern
This is a downloadable PDF Pattern. Upon purchase you'll receive an email with a link to download. ALSO IN THAT EMAIL WILL BE THE LINK TO THE INSTRUCTIONS PAGE AND THE PASSWORD.

$6