For those new to dollmaking where to get the supplies can be daunting. But really you should be able to find everything you need at your local fabric/craft store if you want to get started straight away or online if you're a planner.
UPDATE: I now have an Amazon shop page where I've collecting some of my favorite dollmaking supplies.
BODY FABRIC:
Starting with the bodies, the key to body fabric is a tight weave (so no stuffing oozes out) and no stretch. For my patterns you will not be able to keep the doll's shape if you are using a knit, jersey, fleece, anything with stretch. For my dolls and animals I use cotton, linen or wool. I find the slight texture of linen more forgiving than a smooth quilters cotton so that is typically my go-to. Essex Linen by Robert Kaufman is my favorite. Here are some of the colors I have on hand today.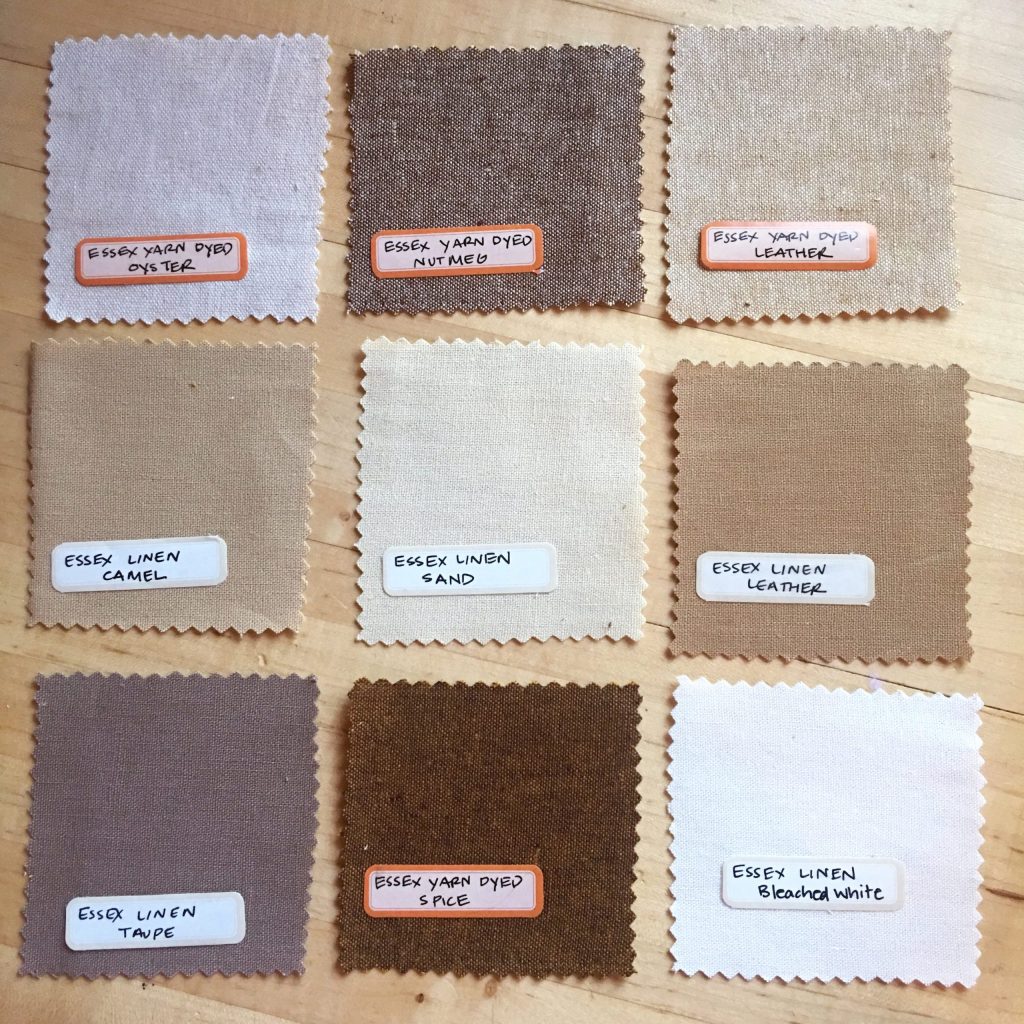 And the pastel colors are great for the Make-Along animals. You can see all the Essex linen line here at the Robert Kaufman website. I've been buying mine at Juniper Blue Textiles (crazy fast shipping) and at Fat Quarter Shop and you can also get the on amazon.
Another fabric I like to use for doll bodies is wool. I've found wool fabric to be difficult to find online. And if I do find it online it's so expensive I'm hesitant to buy without seeing what I'm getting. In the Fall/Winter sometimes the local fabric store will have a decent color or two of wool suiting that might work. Again, just check that it's not a blend with something stretchy. The other trick with wool is the thickness, too thick and you'll have a very difficult time turning out arms and legs and the doll will be so stiff. Wool melton is nice but on the thick side. And I believe wool fabric is sold in other countries as wool flannel which sounds lovely but international shipping costs have kept me from trying it. So I find most of my wool at the thrift store. I look for oversized blazers and jackets, long skirts, wool pants, and I cut them up and use the fabric. Again, it's seasonal so squirrel it away during the Fall and Winter.
WOOL FELT:
For doll shoes, hats and other accessories as well as doll eyes I use wool felt. A Child's Dream Come True is a good source (I get the Holland Felt), or my new favorite is Benzie Design. Crazy fast shipping.
STUFFING:
The stuffing I'm using now is Pellon Perfect Loft Cluster Fiber. I was using Clusterfill by Morning Glory but they seemed to have changed the product and it's not what I like anymore. I prefer synthetic stuffing over wool or cotton because I prefer a lighter doll. I find them too heavy when stuffed with wool. Also the polyfill has no allergens and is somewhat easier (washing dolls is never easy) to clean. This is just my preference, wool or cotton stuffing would work great too. Also any polyfill will work fine. I like this type that's in little clusters because I feel like I can really get a firm stuff going with it. Too me it's the perfect balance, I get the firm appearance and feel but it's still light and huggable.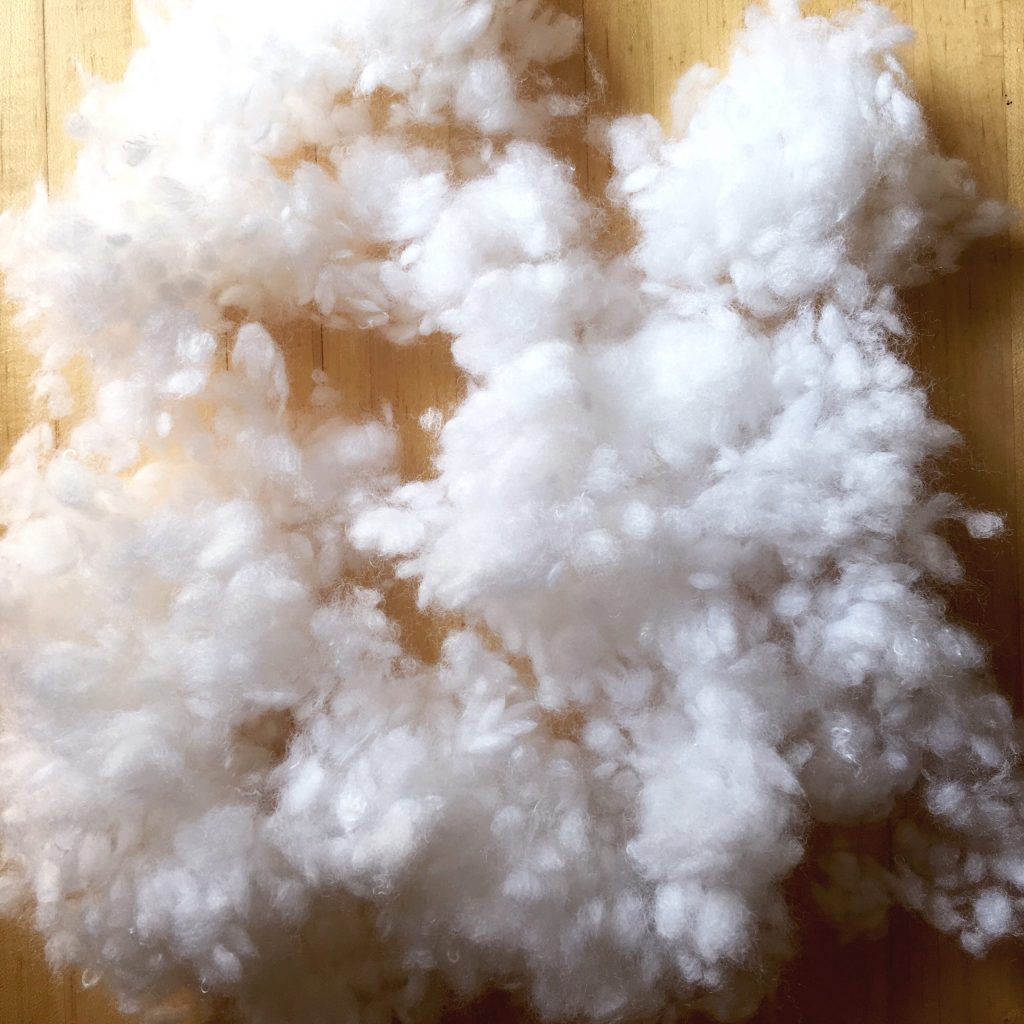 TOOLS:
Now, on to dollmaking tools. From top to bottom… the beeswax crayon I use to do blush, a water erasable marker to draw faces before embroidery (although I do get nervous they won't work so I freehand most of it. They've never not worked when I've tried them so it's just my own paranoia), hemostat to help with stuffing, a bodkin that I use to turn out linings in doll clothes (I tuck the corner of the fabric into the eye and pull) and to string elastic, a stuffing fork  and a doll needle. A note on my stuffing fork, I got mine from Gail Wilson and you should definitely check out her page of dollmaking supplies. I bought the large fork and love it, I use the pointy end for corners but almost end up using the handle more because it is perfect for stomping down stuffing in legs and arms.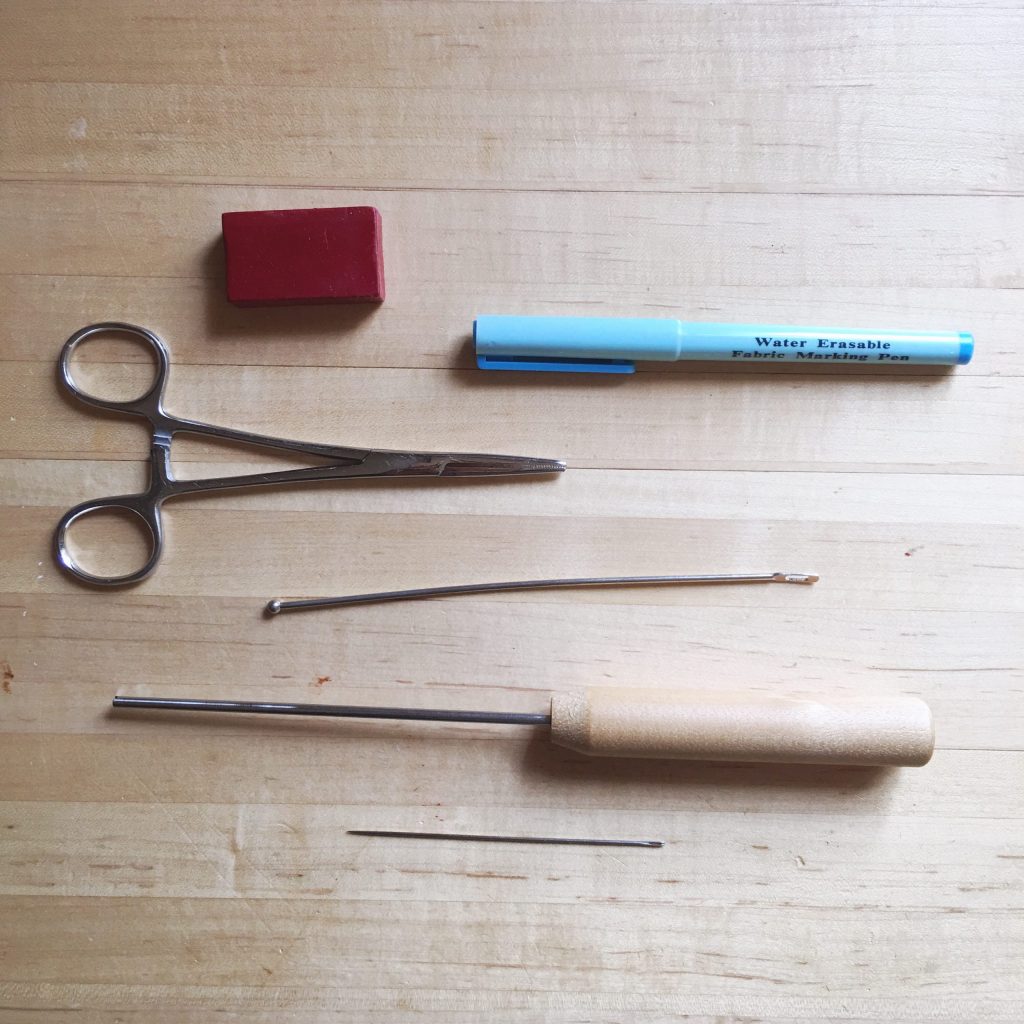 What am I forgetting? For embroidering facial features I just use DMC embroidery floss. For yarn hair, that would be an entire post but really it would just say "all the yarn" because I buy everything. Anything fun that looks like it'd make great yarn hair goes in my basket. Fabric for doll clothes I get everywhere… Joanns, local quilt store, etsy shops, thrift stores. If you have any questions on something I've used please leave it in the comments and I'll do my best to remember for you.