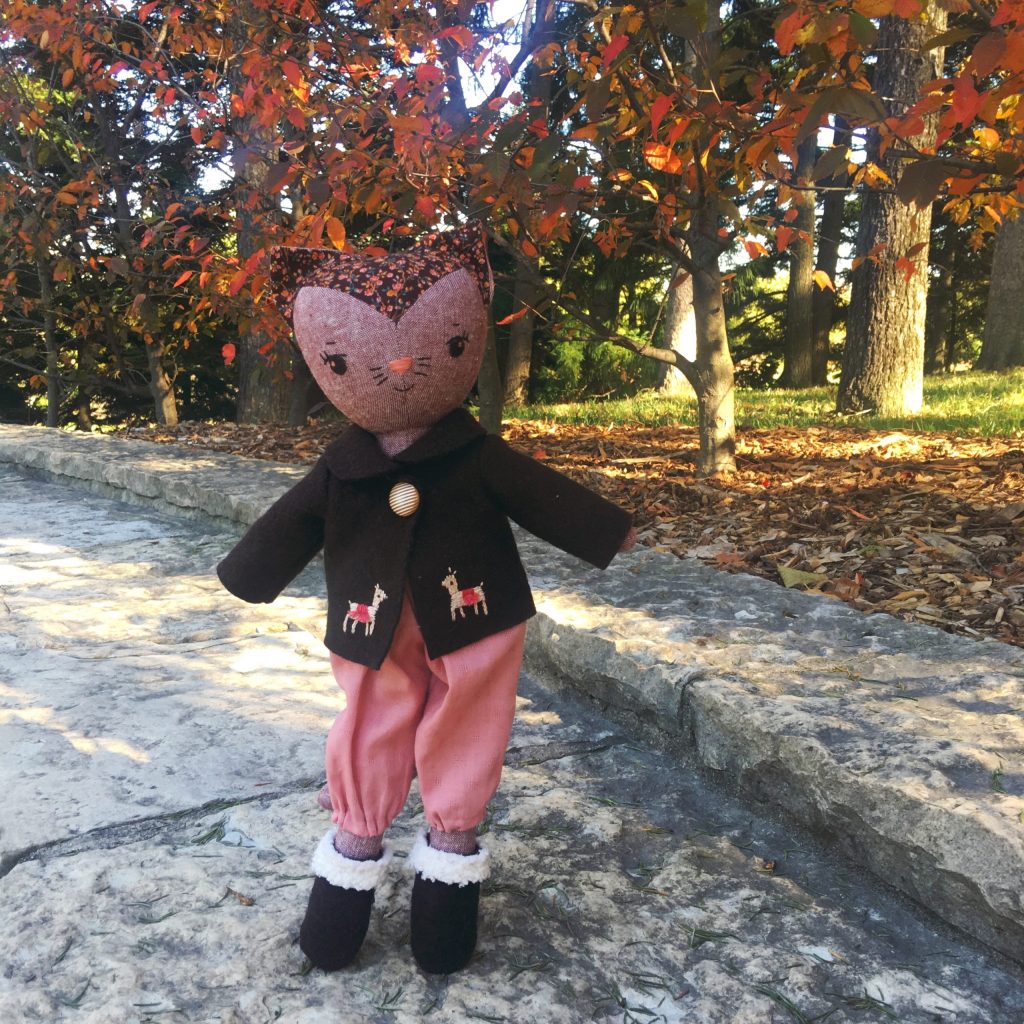 The Make-Along Animals subscription is complete! (**update** the patterns are now sold bundled separately as doll, animal, and complete outfit set) Today I sent out our remaining patterns, Wee Deer Dottie, Autumn Walk and Sportswear Basics. Subscribers were also emailed the free Cardigan knitting pattern that fits all the Make-Along dolls and animals.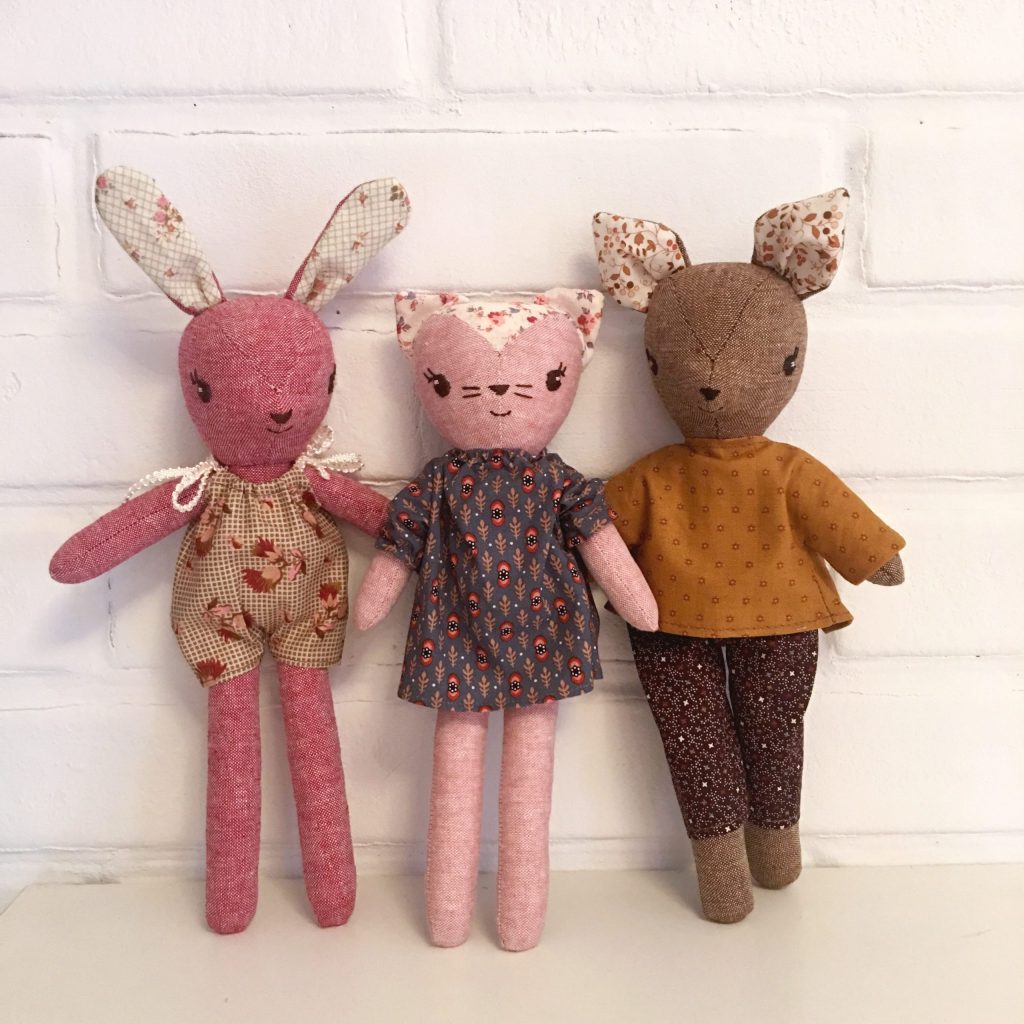 I hope everyone enjoyed this subscription. I'm going to take a break from pattern making for a while now and focus on making dolls for the shop. Also I'd like to create tutorials and content for the poor neglected blog more now that I'm finished with the pattern sets. So you have any questions or suggestions for content please let me know!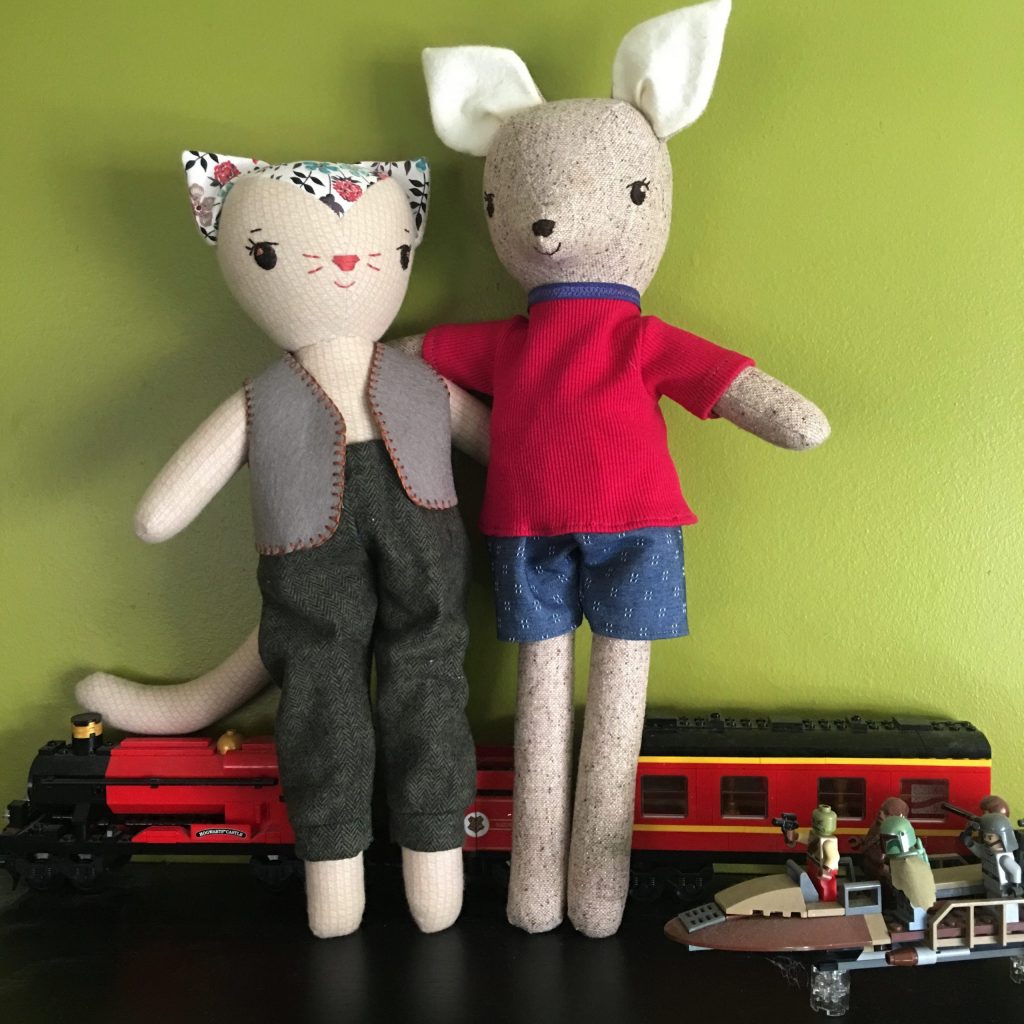 I'm so happy with how these pattern sets turned out. I loved designing all the outfits and accessories and the different animals. I have a giant stack of outfits now that fit all the different sample dolls and it's so much fun to dress them all up in the different pieces. When I design patterns I'm creating what I wish I'd been able to find when I began dollmaking. A cute animal or yarn haired doll with a closet full of outfits was always the dream.