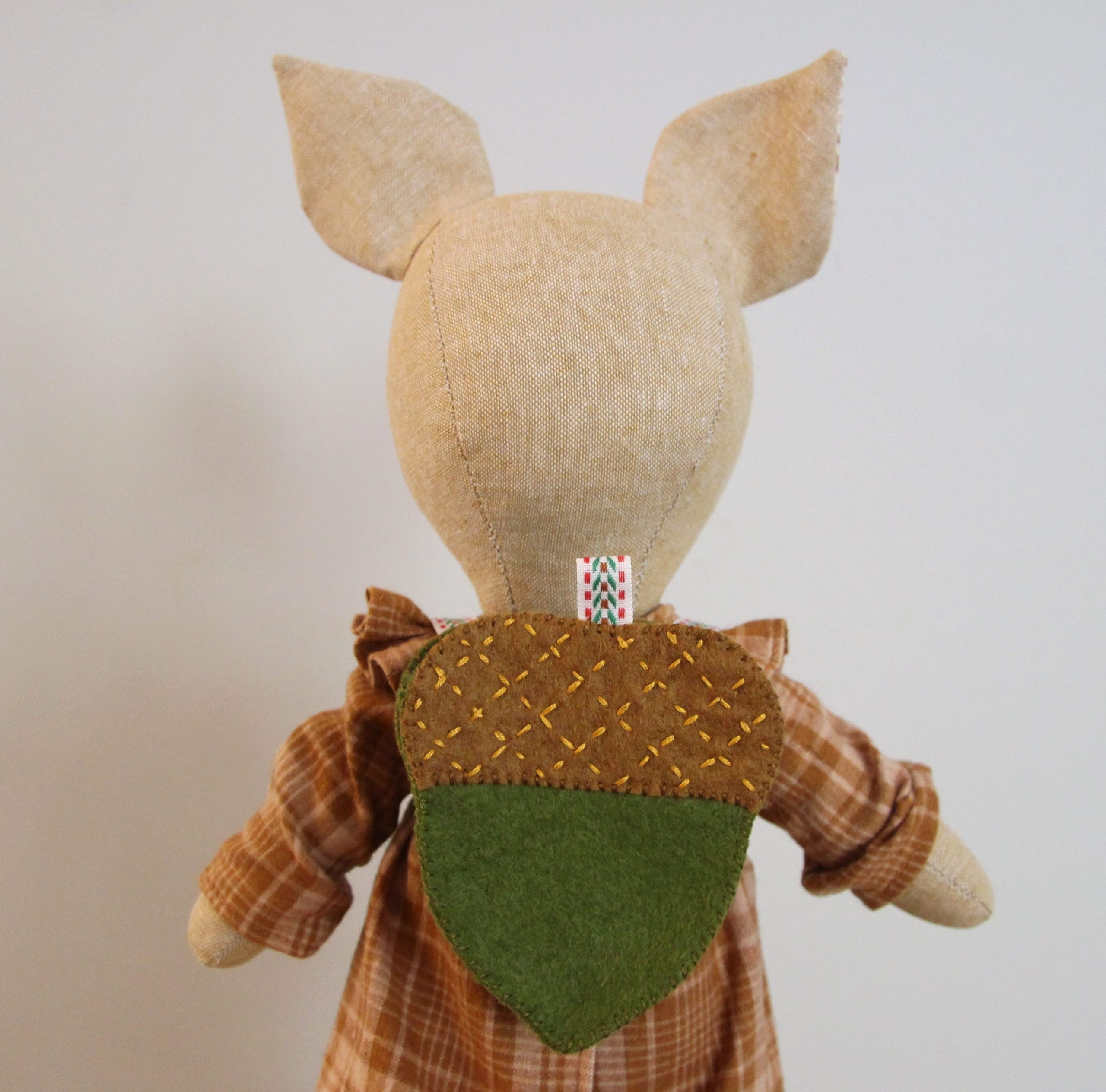 Send your Make-Along doll out on a nature walk with this cute wool felt acorn backpack to store all their treasures. Click here to download PDF of pattern and the directions are below.
MATERIALS NEEDED:
• 8″ x 8″ green wool felt for nut
• 4″ x 4″ brown wool felt for shell
• 14″ of 1/2″ wide ribbon for stem and straps
• embroidery floss in green, brown and gold
TO MAKE: The Acorn Backpack is a handsewing project using wool felt and floss.
1. Using 4 strands of the gold floss and a running stitch, stitch cross-hatch design pattern onto one of the shell pieces. (you can repeat for both sides but since one side is facing the back I left that one plain.)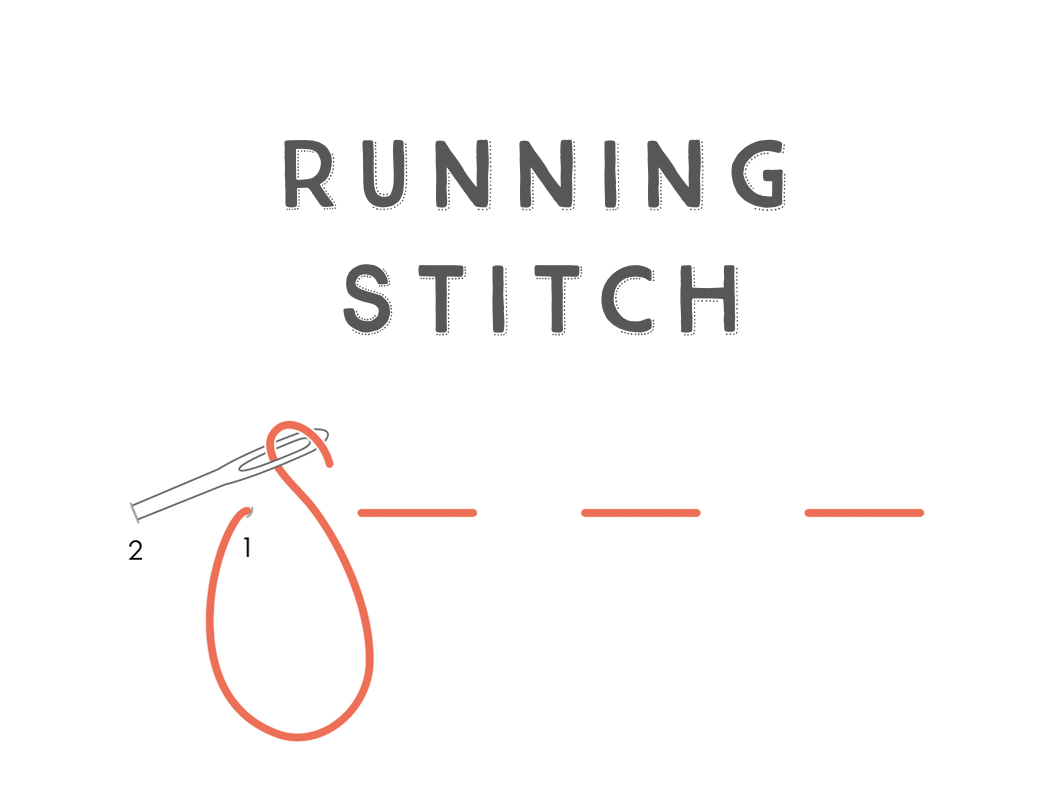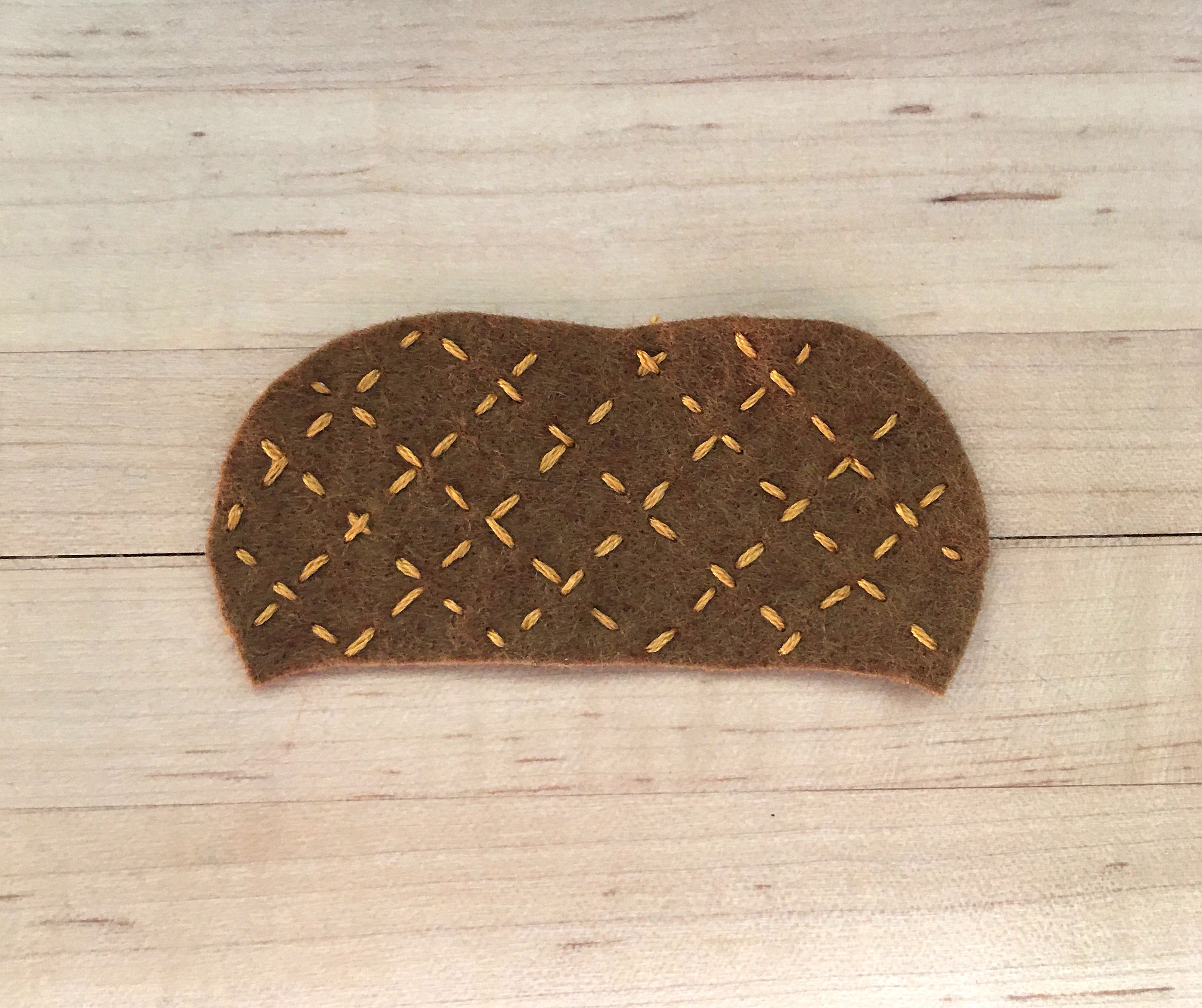 2. Make the stem by folding the 1 1/2″ piece of ribbon in half and pin to top of nut 1/4″ from the edge. Pin shell to nut piece lining up top edge and using a whipstitch and 3 strands of brown floss sew the shell to the nut. Repeat with back side shell and nut pieces.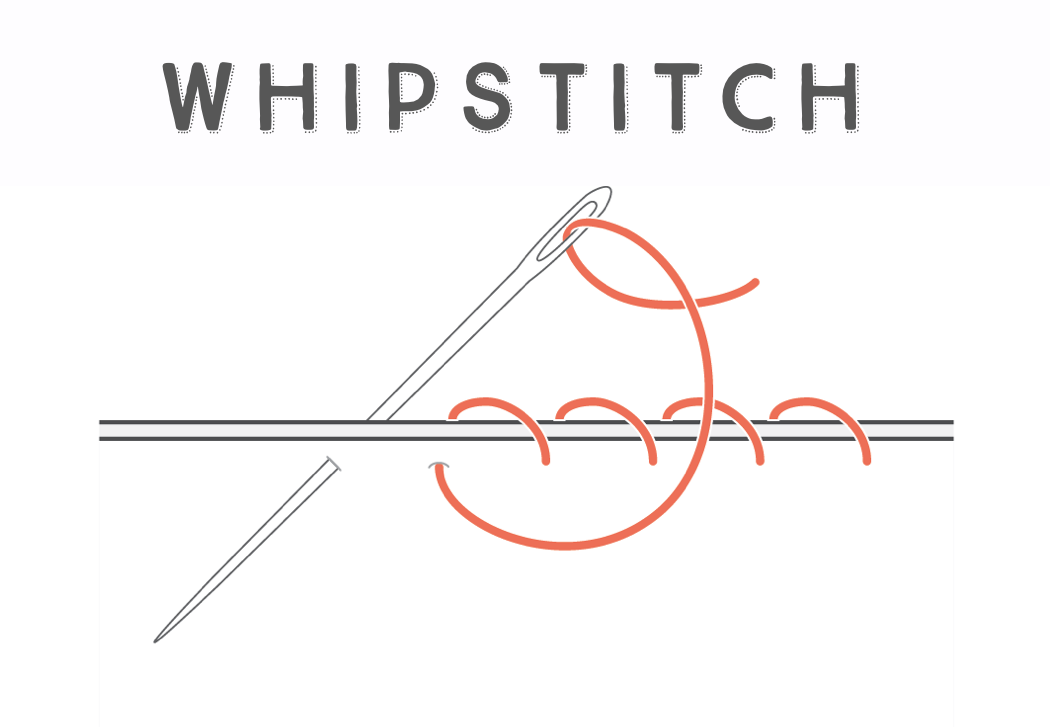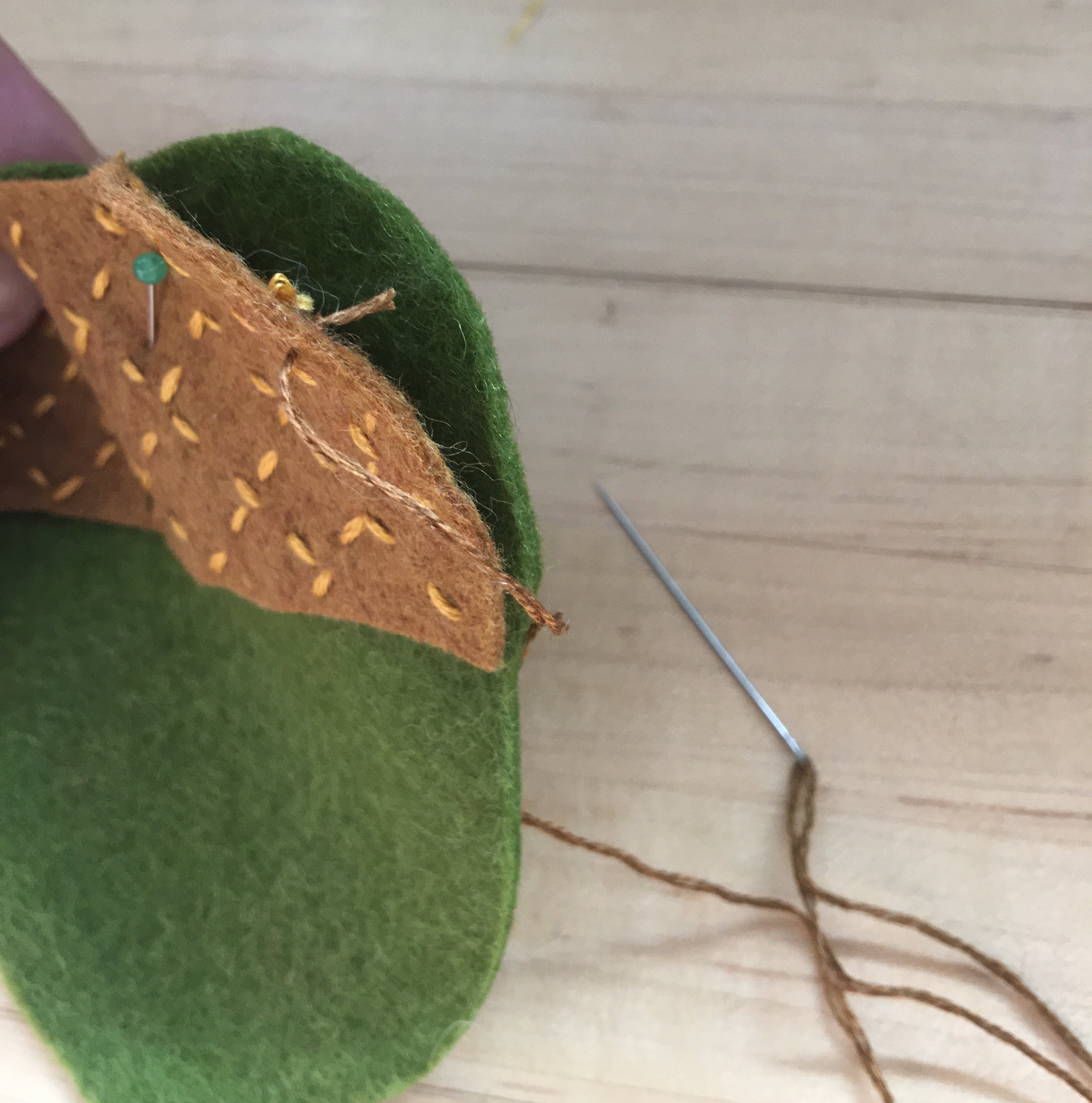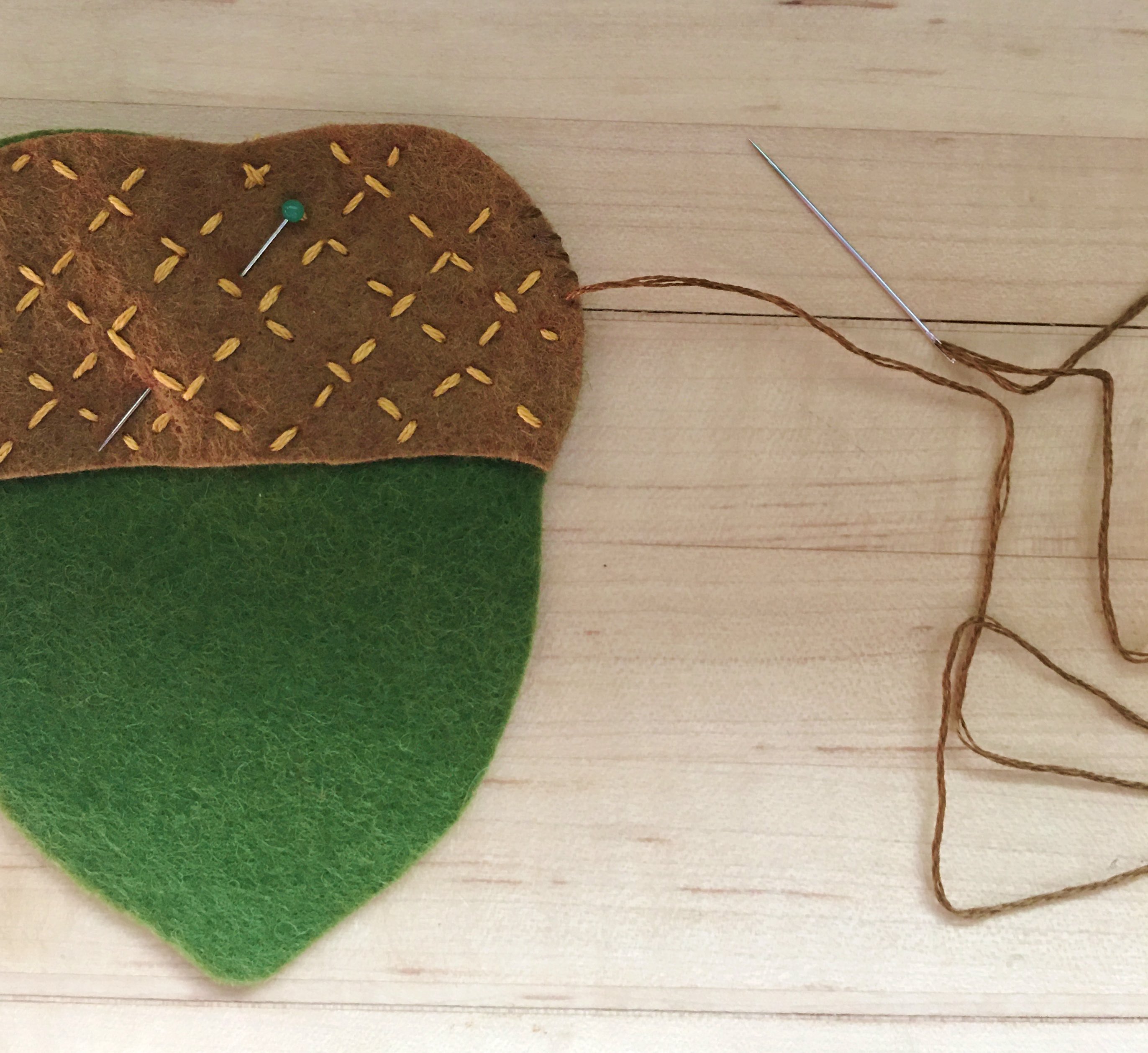 3. Pin gusset piece to front piece (lining up half point of gusset with bottom point of nut) and whipstitch together with 3 strands of green floss. To avoid the green floss showing up on the brown shell I brought my needle up between the two layers just catching the green nut below. Sew gusset down one side, across bottom point and back up the other side. Don't worry if it's not exactly centered just be sure you pin your back piece on to match.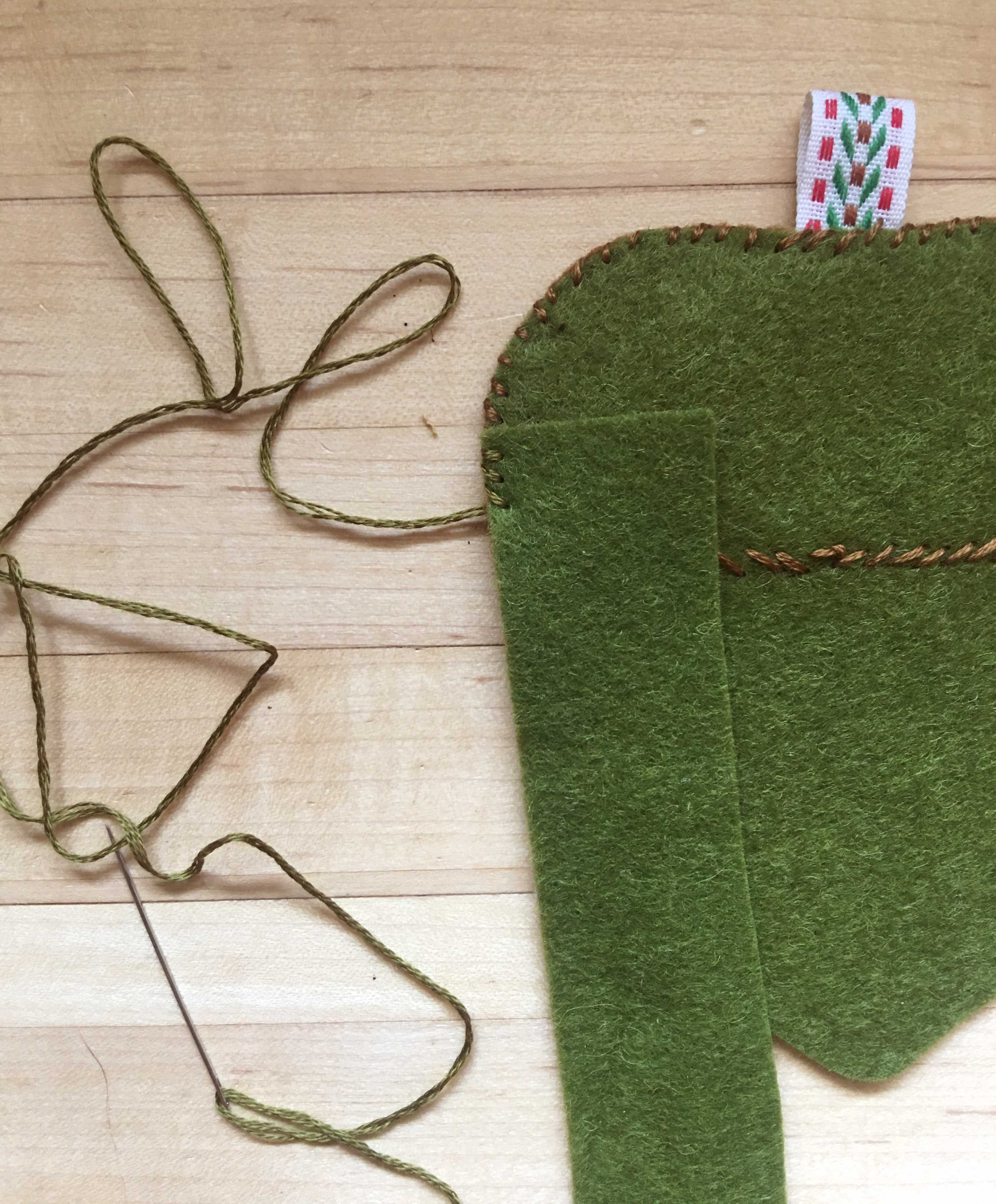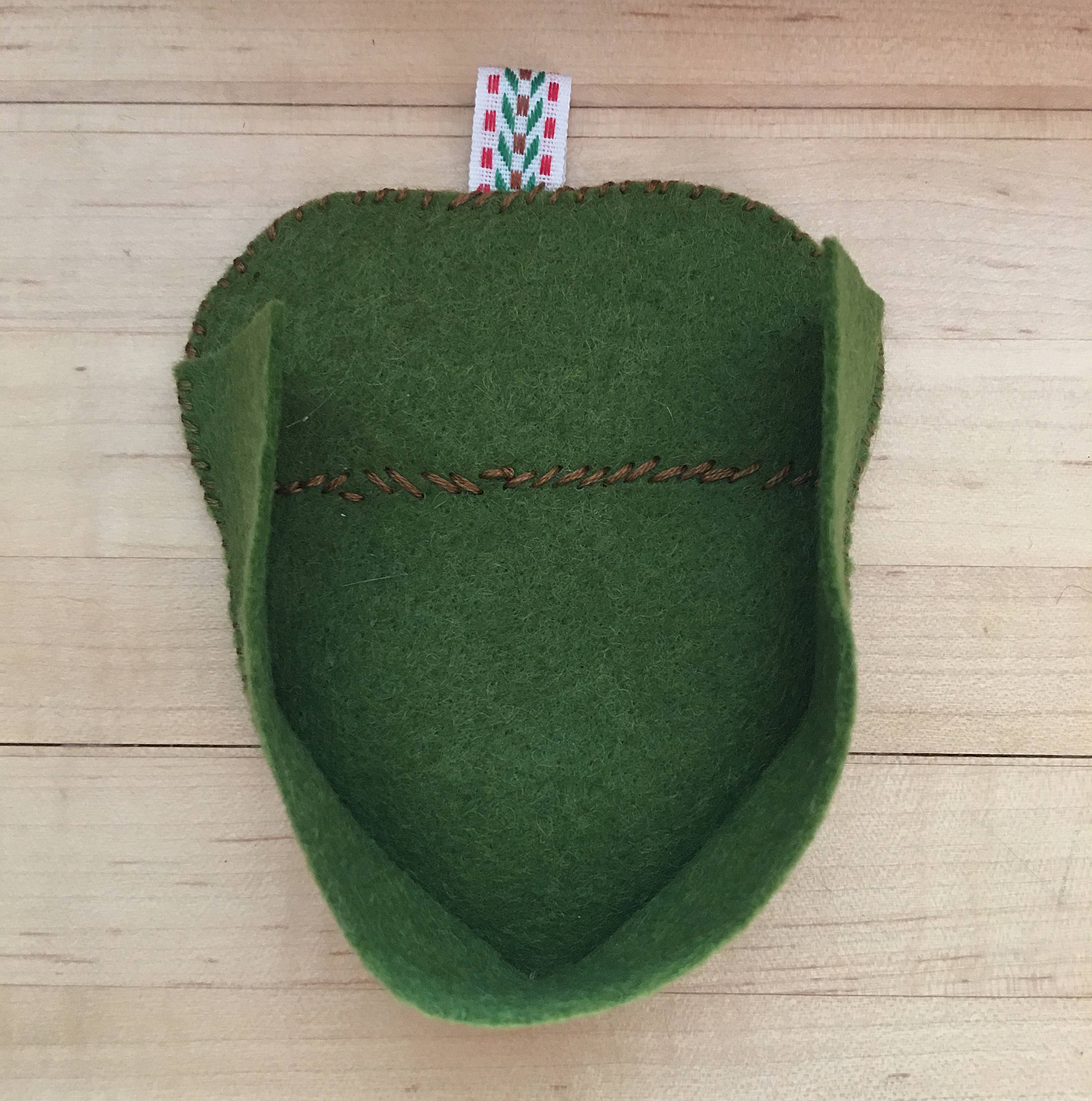 4. Pin back piece to the gusset in the same way as above and sew together with whipstitch and 3 strands of green floss.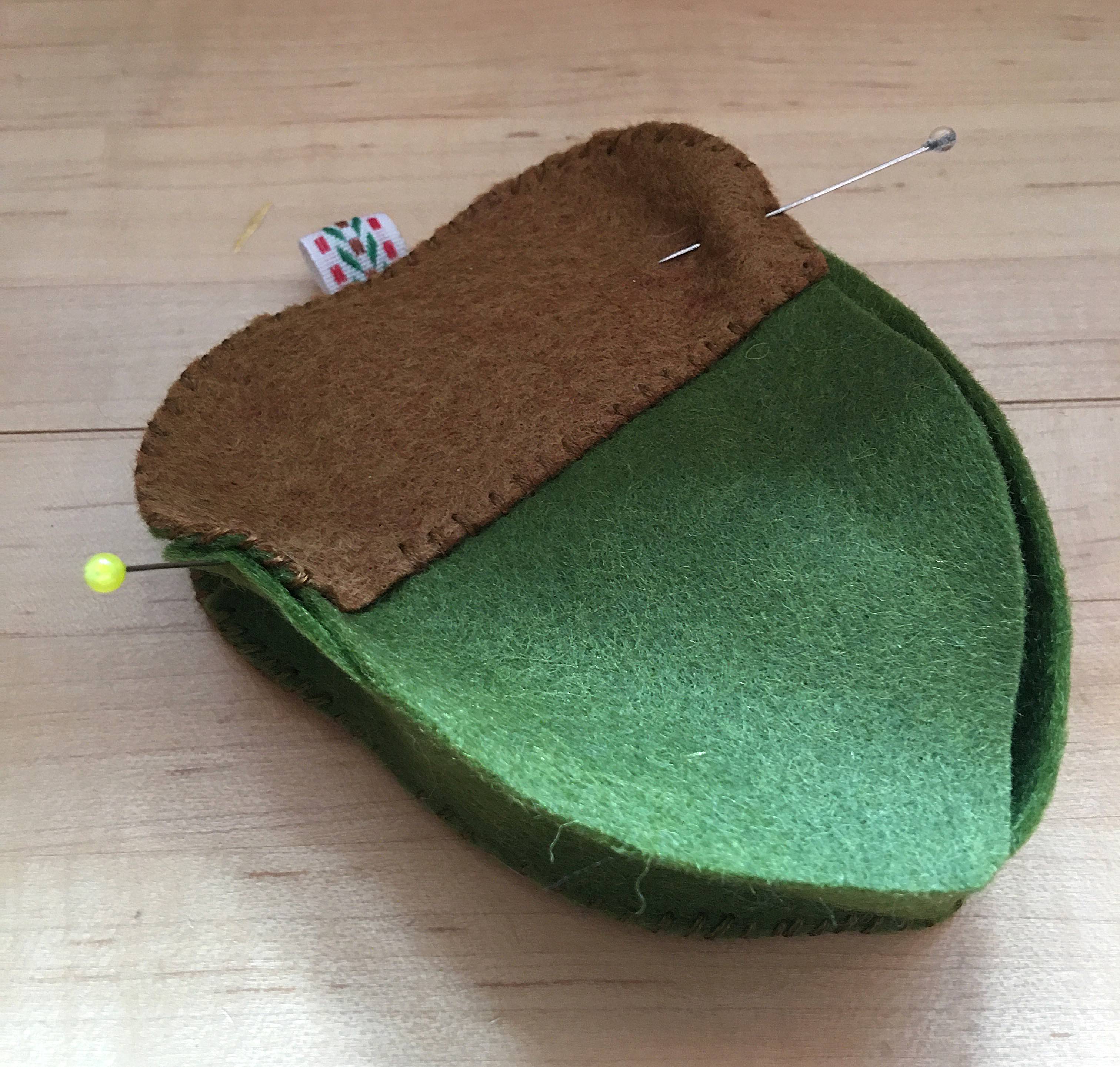 5. For straps, fold under 1/4″ at each edge of 6″ piece of ribbon and sew in place on back.