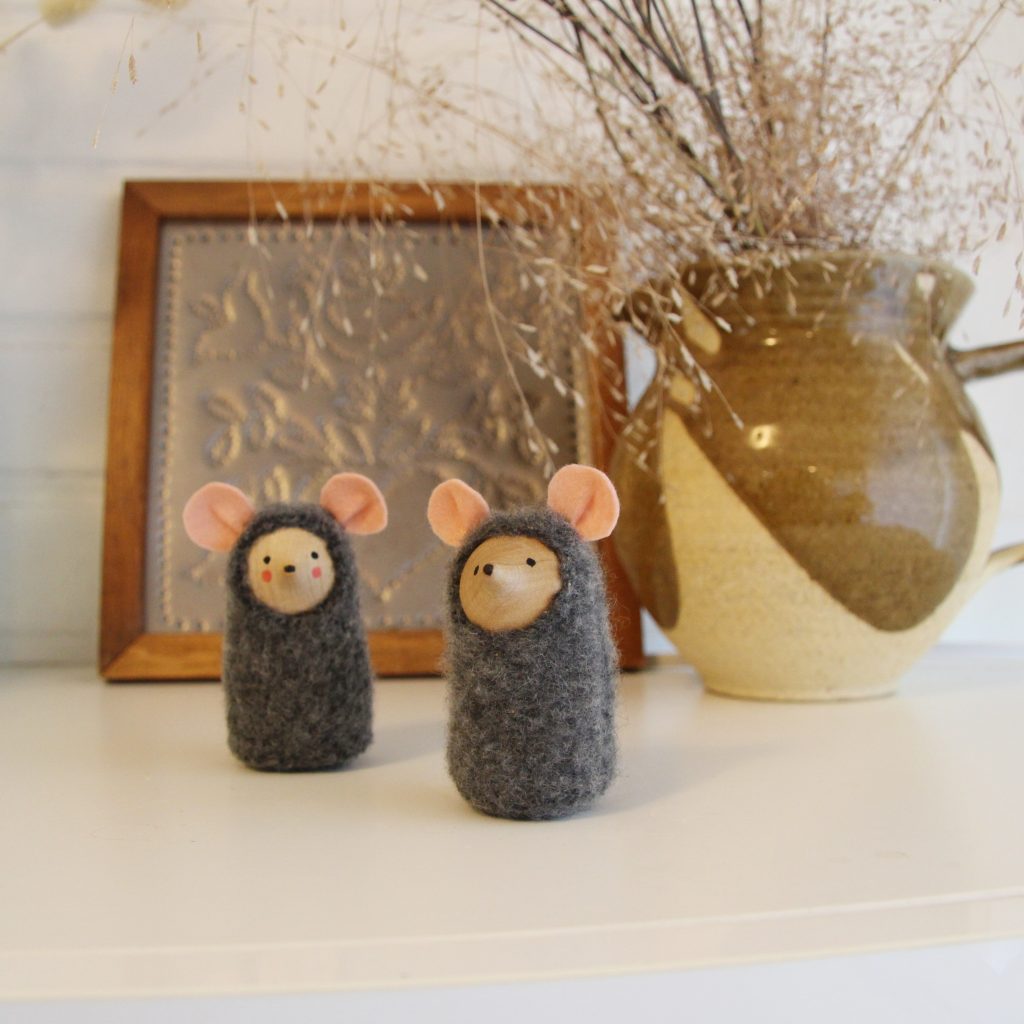 I saw the cutest palm sized cloth mice toys and I thought oh, how clever, they made the faces from wood acorns. But no that's silly they were all cloth and soft and cute, but it stuck in my head, wondering if it would work so I made these little mice. I have a large assortment of wooden peg people, balls and other shapes and one of my favorites are the wood acorns, like these guys (amazon affiliate link)
I used pink wool felt for the ears, very thick fuzzy grey wool that I had from felting a lambswool sweater, the wooden acorn, craft glue, stuffing and plastic beads. This is very forgiving project so you can eyeball your shapes from mine below. The hole for the acorn face should be just smaller than the acorn so it doesn't pop through.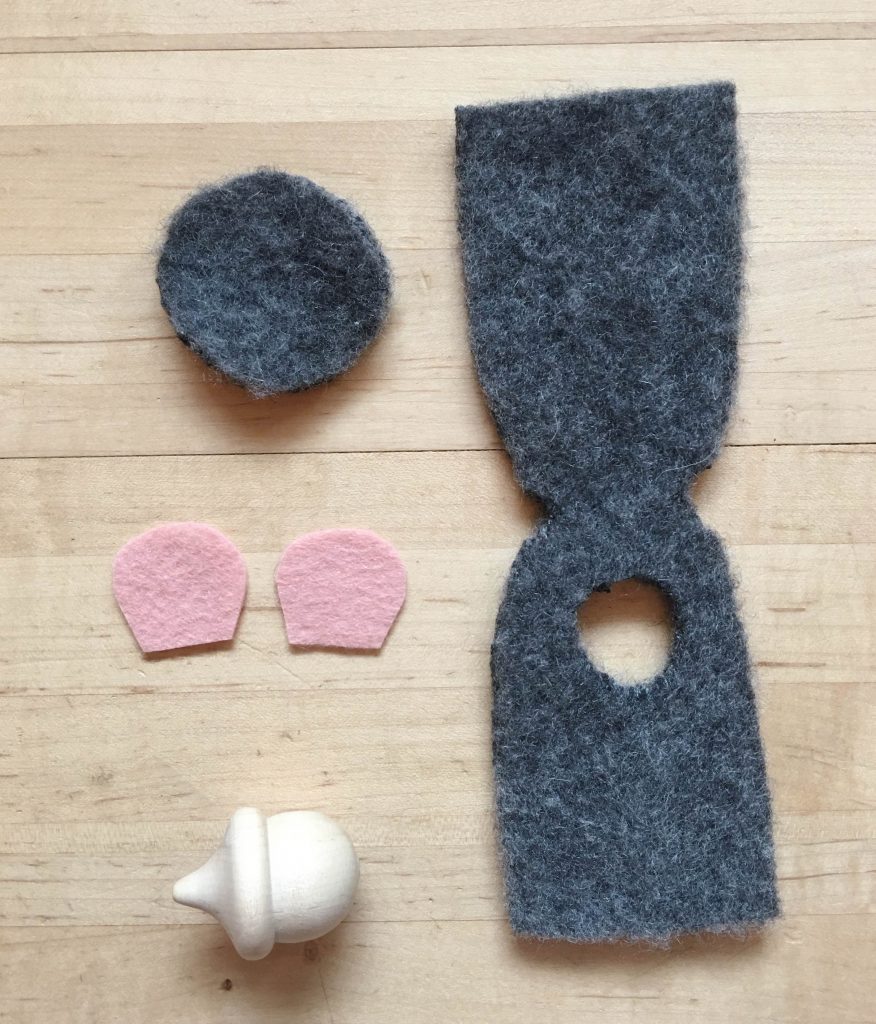 I drew the nose and eyes on the acorn with black marker and then ran a thin line of glue around outside edge of the face.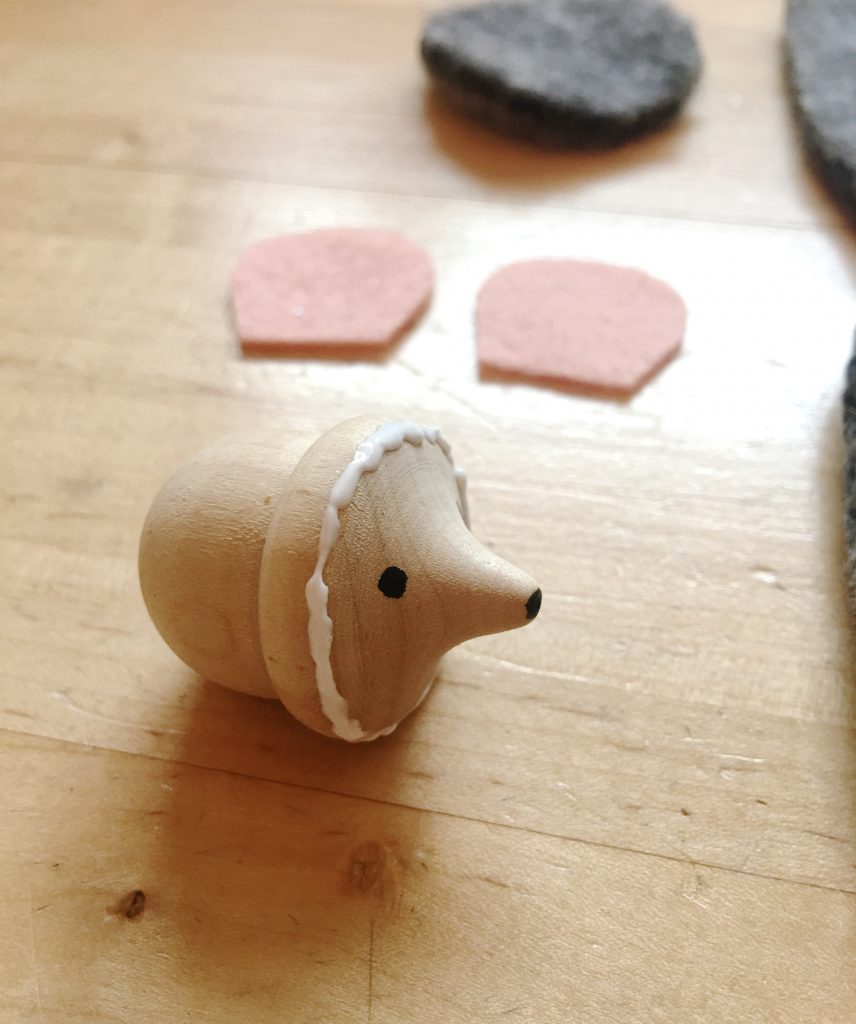 Then I popped the acorn head through the hole and pressed the wool down into the glue and waited for it to dry.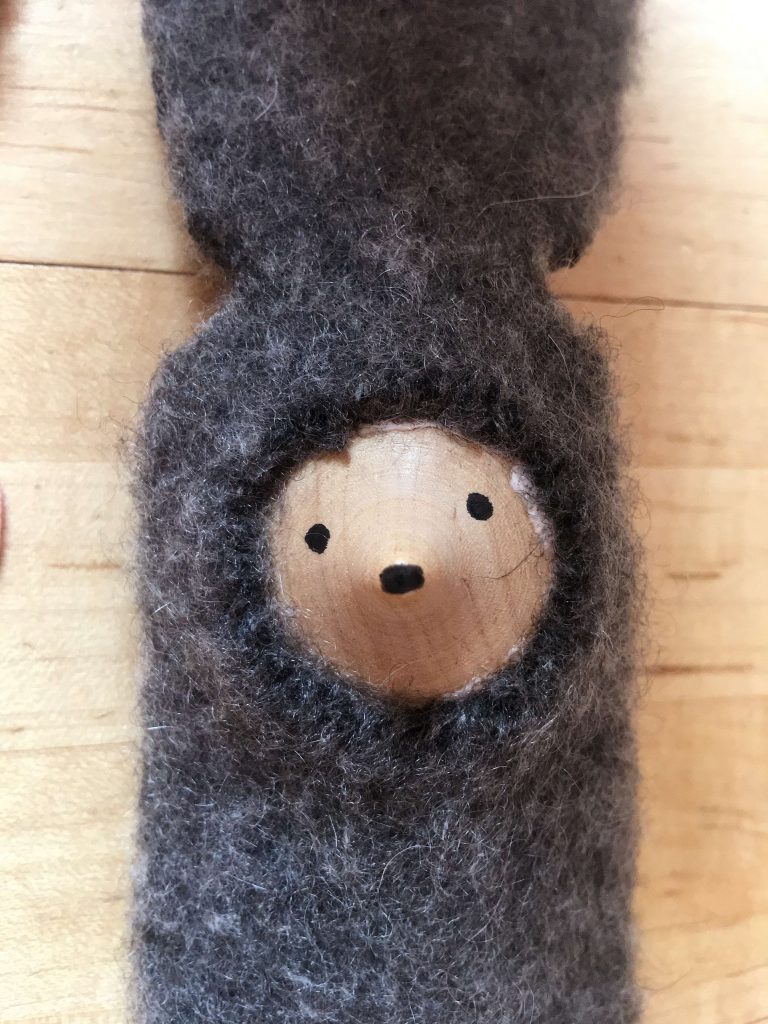 Then I folded the wool piece in half with bottom edges lining up and face facing inward and sewed up the sides.
Turn right side out. Pin the round base to the bottom and sew 3/4 way around leaving a gap open to stuff it. I stuffed with polyfill and then put plastic filler beads at the bottom to weigh it down. Then sew it closed.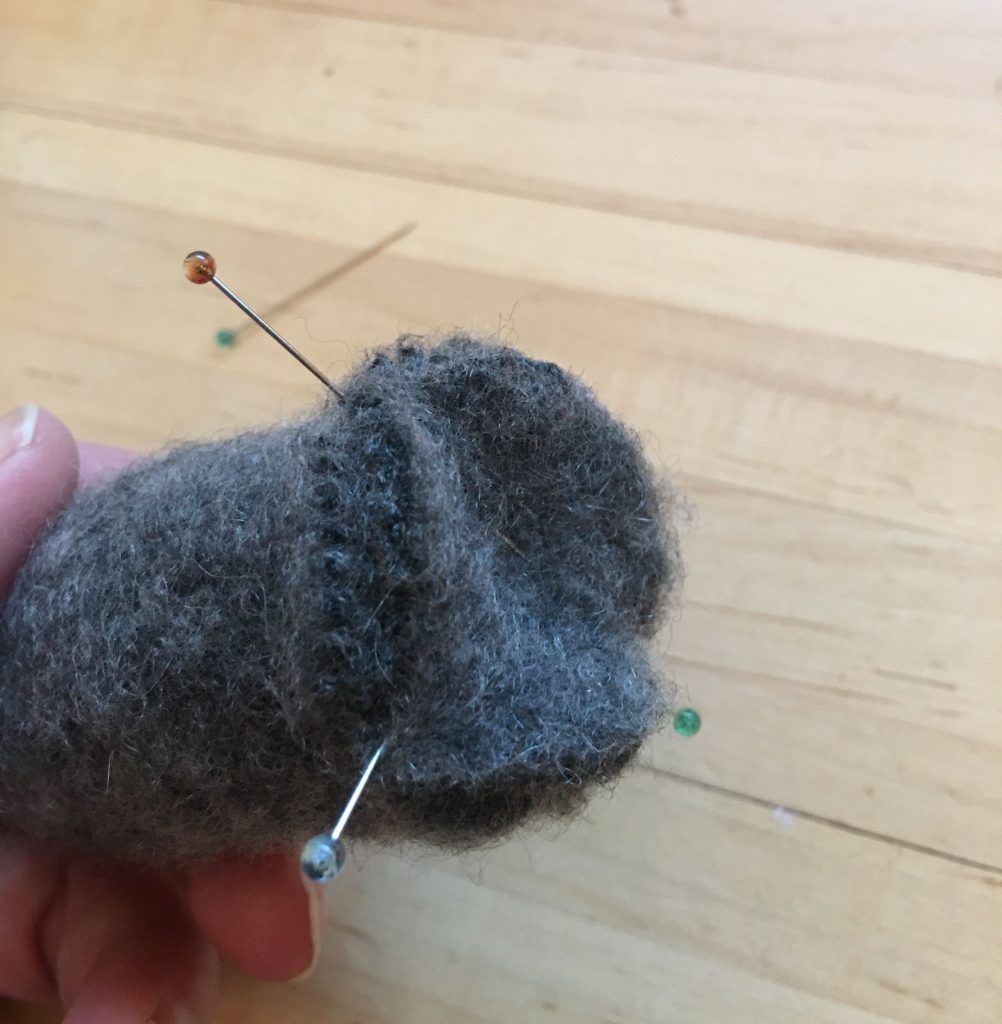 Fold a tuck in the ears and sew to the head. I trimmed my ears a bit after sewing them on because they were too mickey mouse. And I didn't make a tail because for some reason mice are cute but mice tails, gross me out.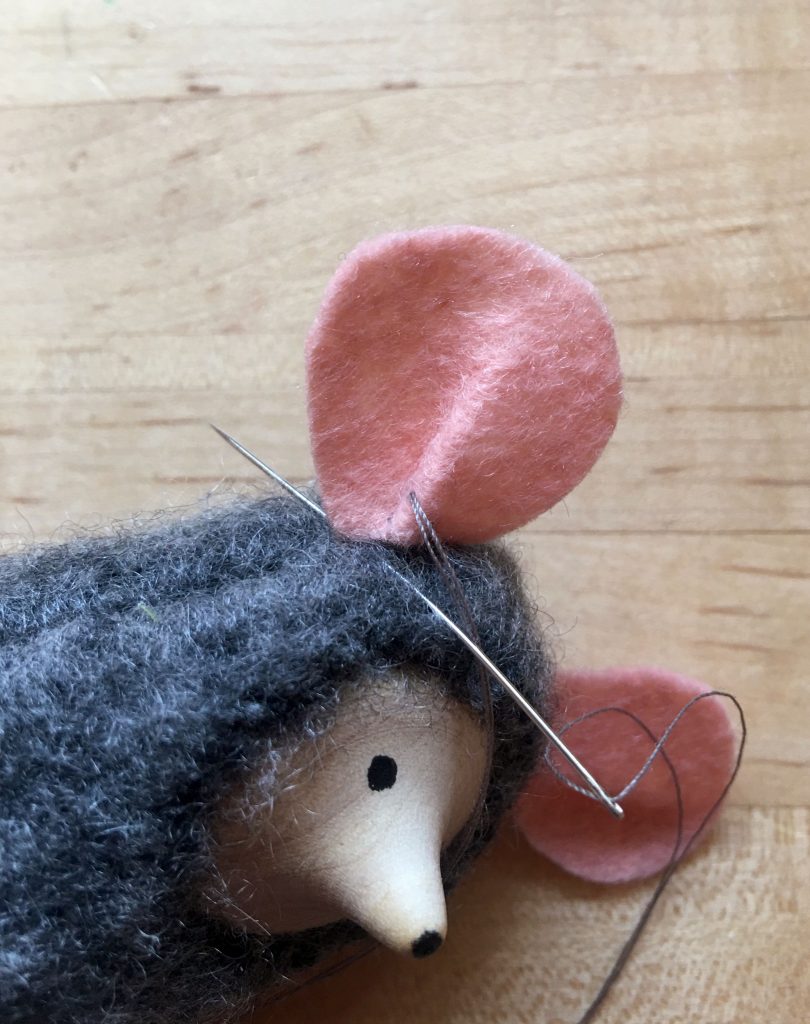 And that's it! Wooden acorns tops would make cute faces on all sorts of woodland animals, fox, deer, squirrel, raccoon.