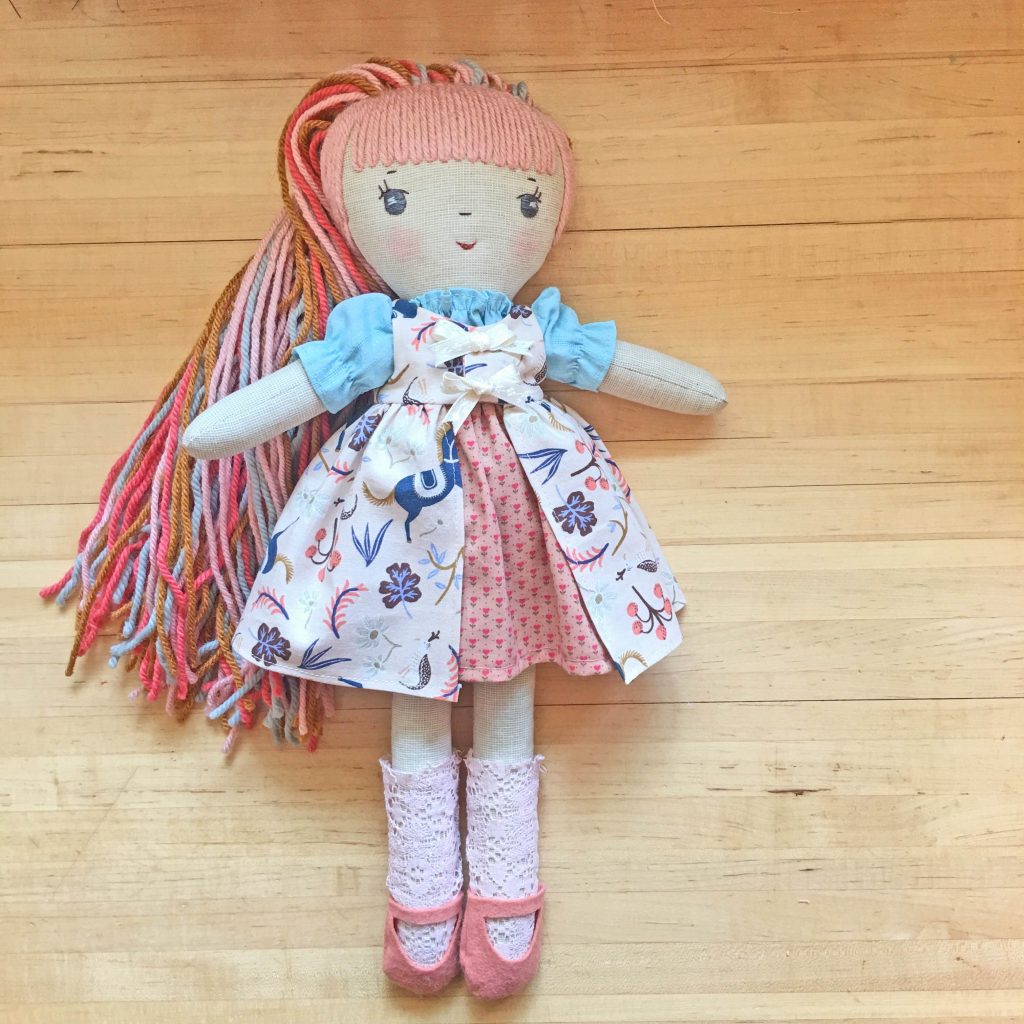 Here's an outfit for your Make-Along doll that will take her from pajamas to princess in 3 steps.
The first layer works as a nightgown and then becomes the blouse under the pinafore. It has puffed sleeves and elastic at the neck and cuffs. To make the nightgown use the sleeves pattern piece from "First Day of School" blouse. Hem under 1/8″ at the edge and then stretch and sew 1/8″ elastic 1/4″ from edge. For the body of the nightgown modify the Top Front pattern piece from "Sportswear Basics" by adding 1″ more at the center (which because you're on the fold adds 2″ width to the piece) and add 2″ longer at the hem. Finish the neckline the same as you did for the sleeves. To assemble the nightgown use the same steps as any of the tops in the pattern set – sew body front and back together and the shoulder and then pin the sleeves in place and sew, then sew front and back together under the arms and down the sides. Final step, hem.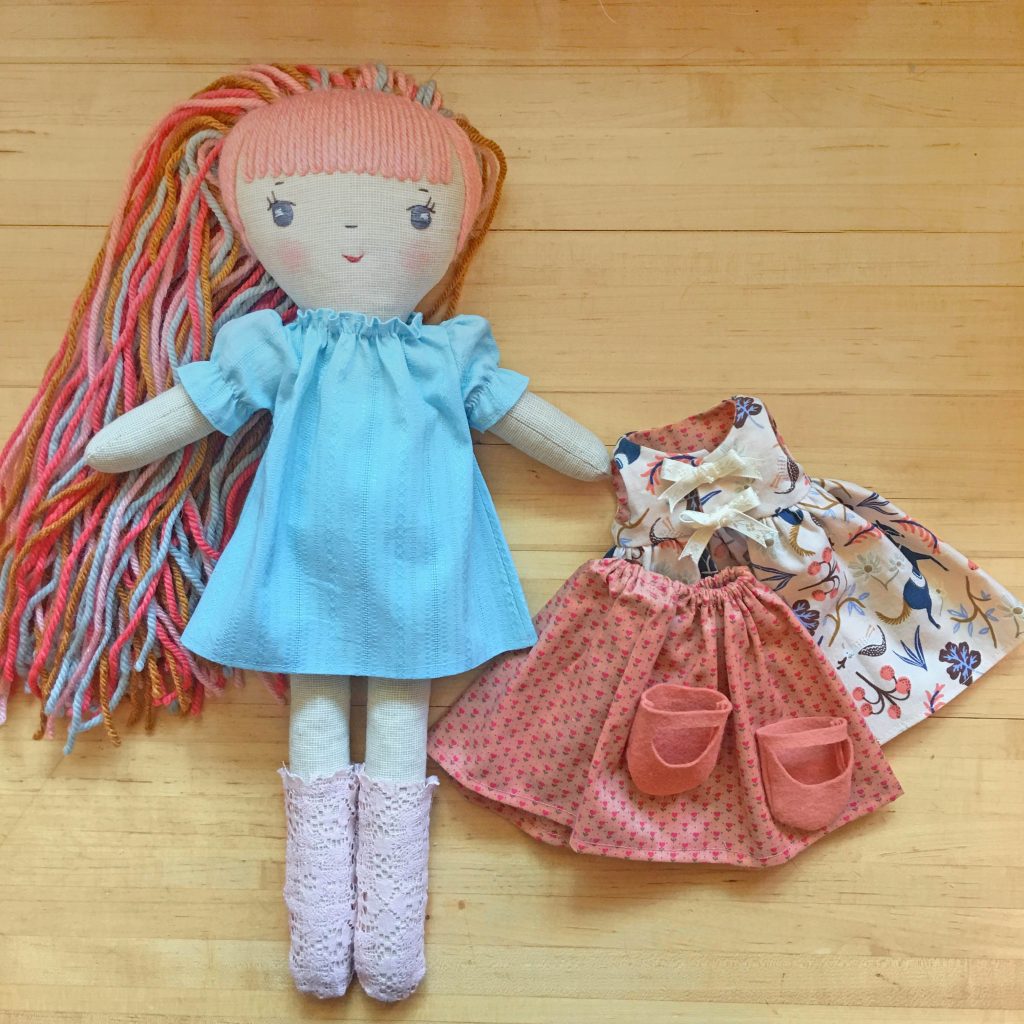 Next for a more casual look, before princessing duties need to begin perhaps, just throw a skirt over that nightgown and she's good to go. Use the "School Days" skirt with elastic waist but skip the pockets.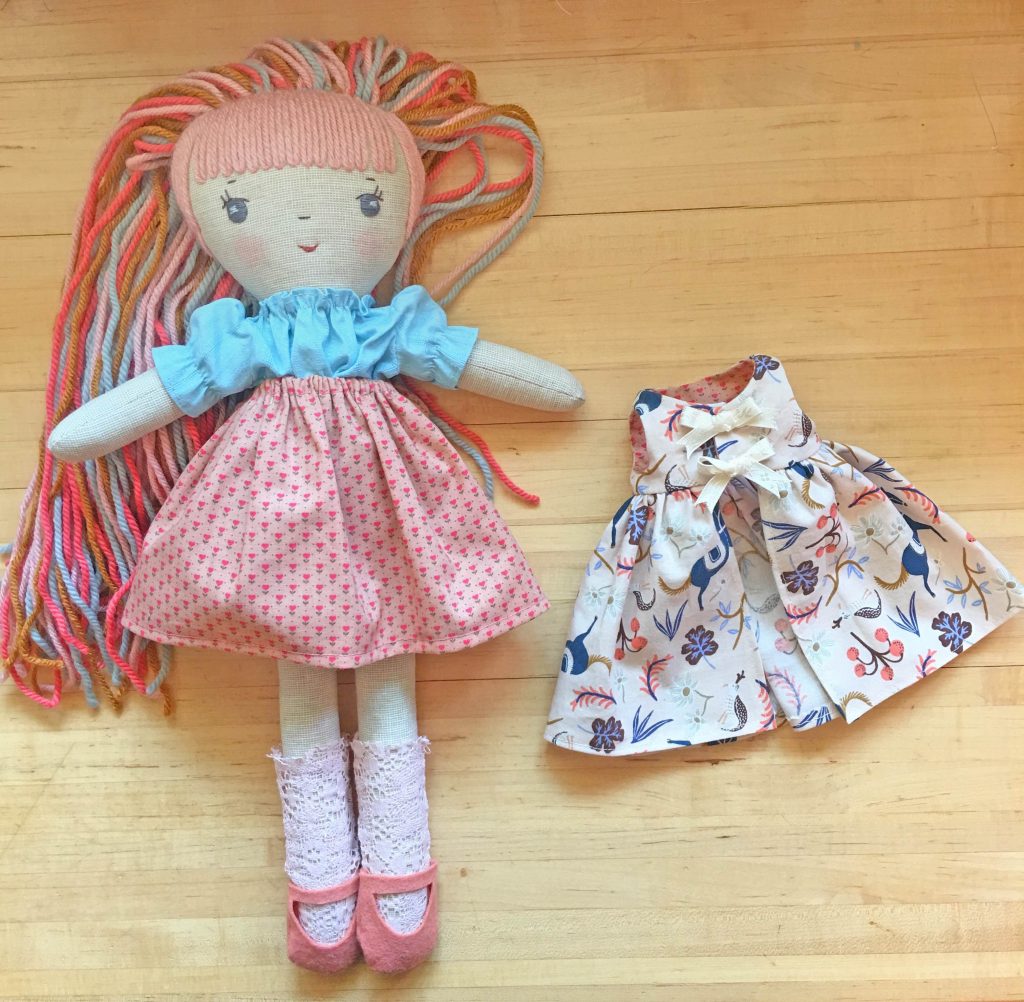 Now for the last piece, when it's time to get fancy, top off with a pinafore layer with bows sewn to the bodice and an open-in-the-front skirt, a Robe à l'Anglaise type of thing that really takes it up a notch. For the pinafore bodice use the "Pajama Party" bodice front and back pattern piece modifying the front piece by cutting the front neckline into a slightly deeper swoop. For the skirt cut 26″x6″ piece of fabric, hem the bottom and side edges and gather the top edge. Assemble as you would the pajama party top but instead of having the skirt edges line up with the bodice stop short about 3/4″ on each side. The instructions for how to line the bodice for "Pajama Party" or "Summer Picnic" dress will work here. Sew snaps closures at front of bodice and decorative bows on the front for that super regal vibe.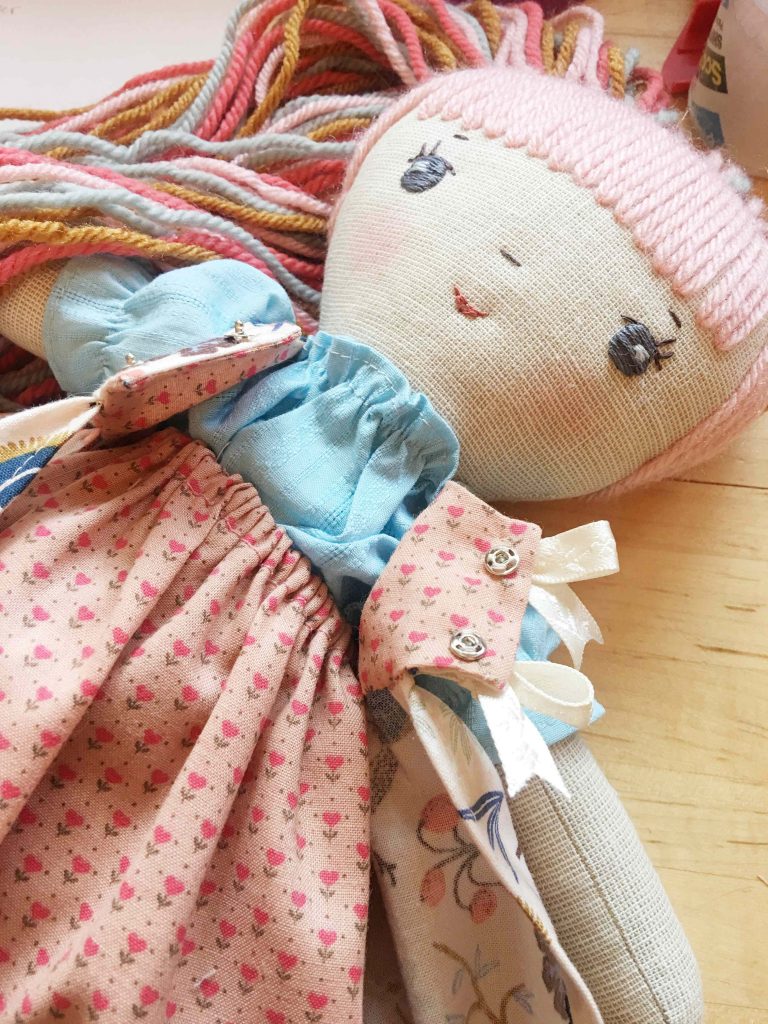 And I think that's it! You could sew a tulle or lace petticoat to further puff up the ensemble if you'd like. Oh, her lace stockings are cut using the leg pattern piece and her shoes are from "Lotsa Layers".