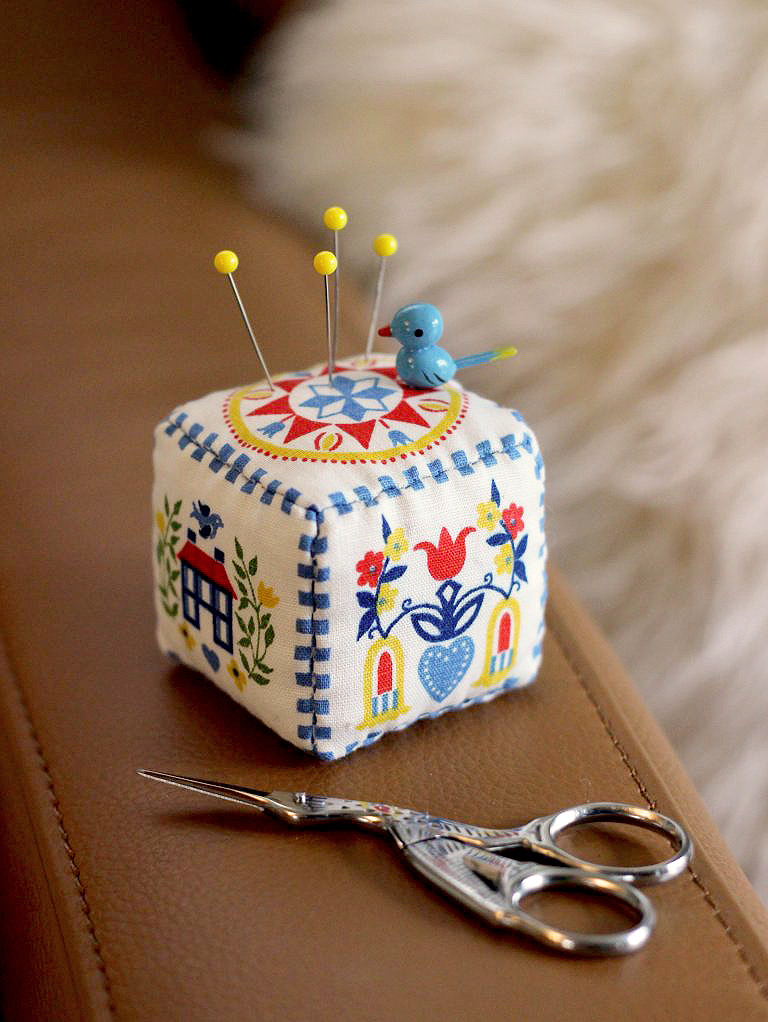 Now that I have a GIANT bag of crushed walnut shells  sitting in my craft room you can expect a lot of pincushion action from me. I came across this folky vintage print while I was digging through my fabric bins and immediately thought pincushion 💡!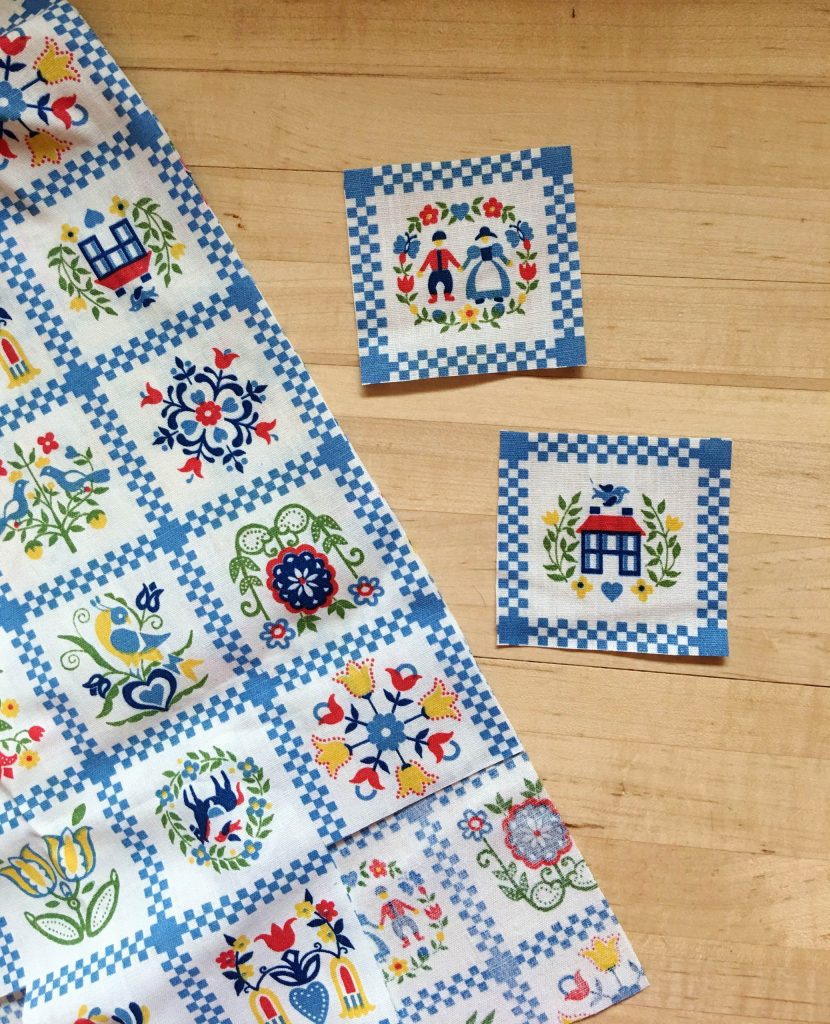 So I fussy cut out some squares, well not really fussy bc just squares but it was tricky getting those borders to line up, and I sewed them up into a cube and stuffed with my shells. It's a wonderful heavy blobby block and I love it.
It doesn't have a bad side to it.