I love making dolls from my favorite books. I've made a few Anne dolls over the years but this one is my favorite. I just think she's so cute and spunky looking!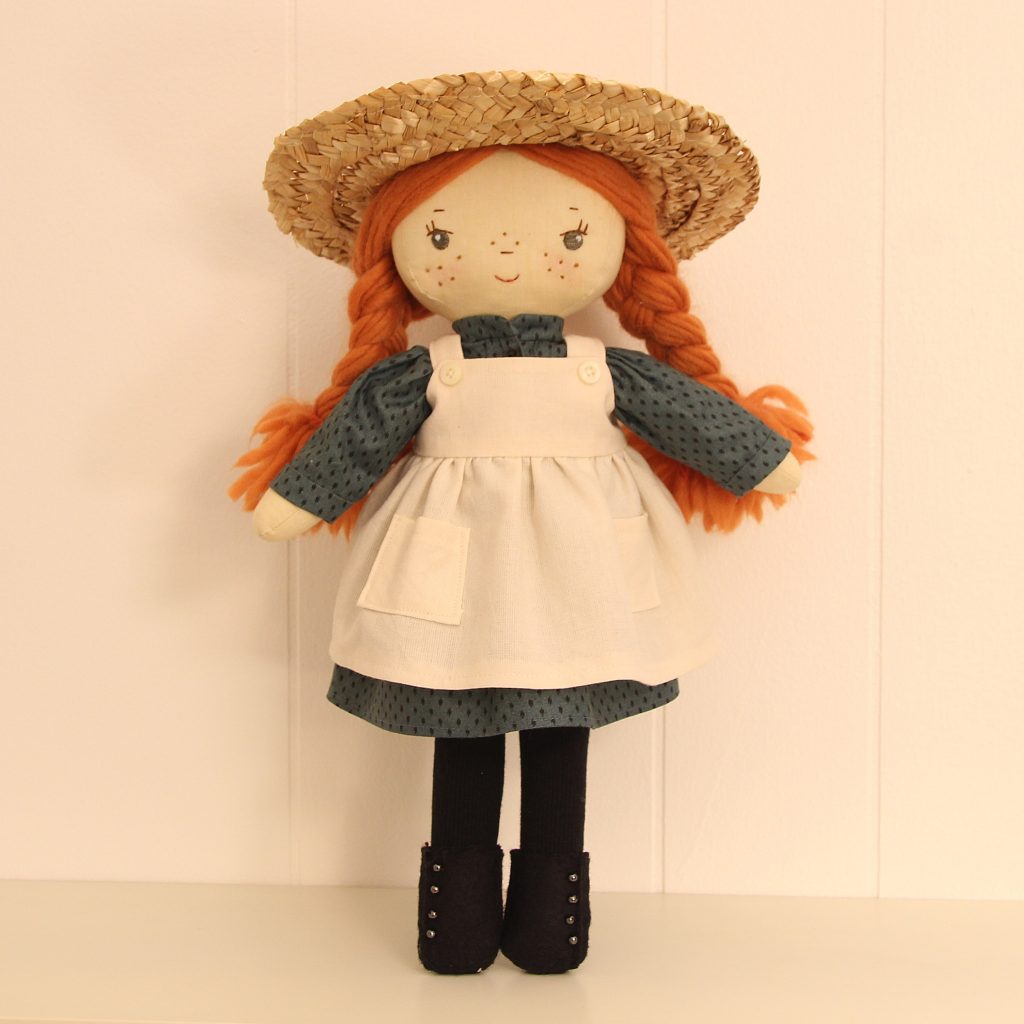 I made her outfit to be the first nicer, still plain, dress that Marilla made her instead of her straight from the orphanage togs. She has a crisp new pinafore and nice sensible dark blue dress with pintucks and not too much puff in her sleeves.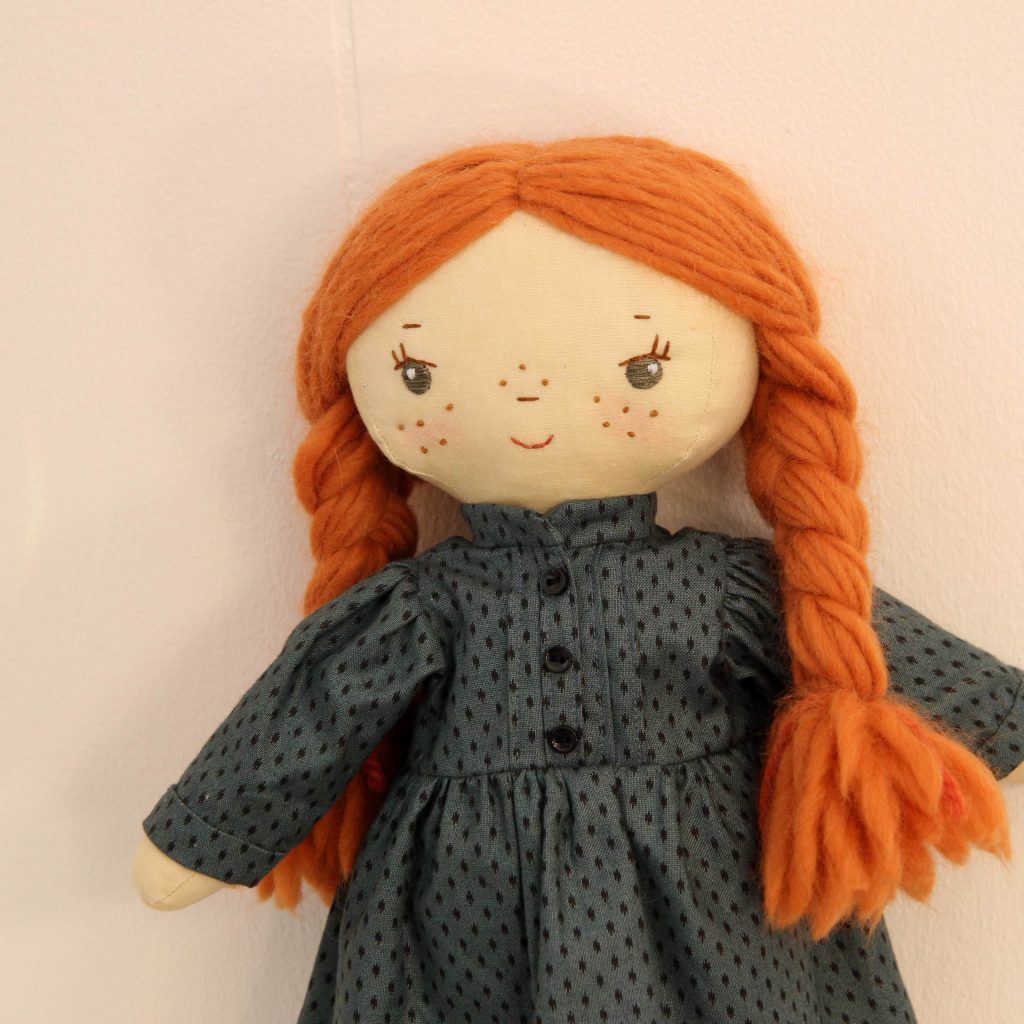 I couldn't find exactly the right hat so I tried to make my own. I purchased hat straw and pinned and sewed and spun and nope, no luck. So I took a straw hat I had and tea dyed it to get it closer to the color I wanted and reshaped it while it was soaking and I really like how it turned out. The brim is a little too wide but it looks very cute on her so it's a win.