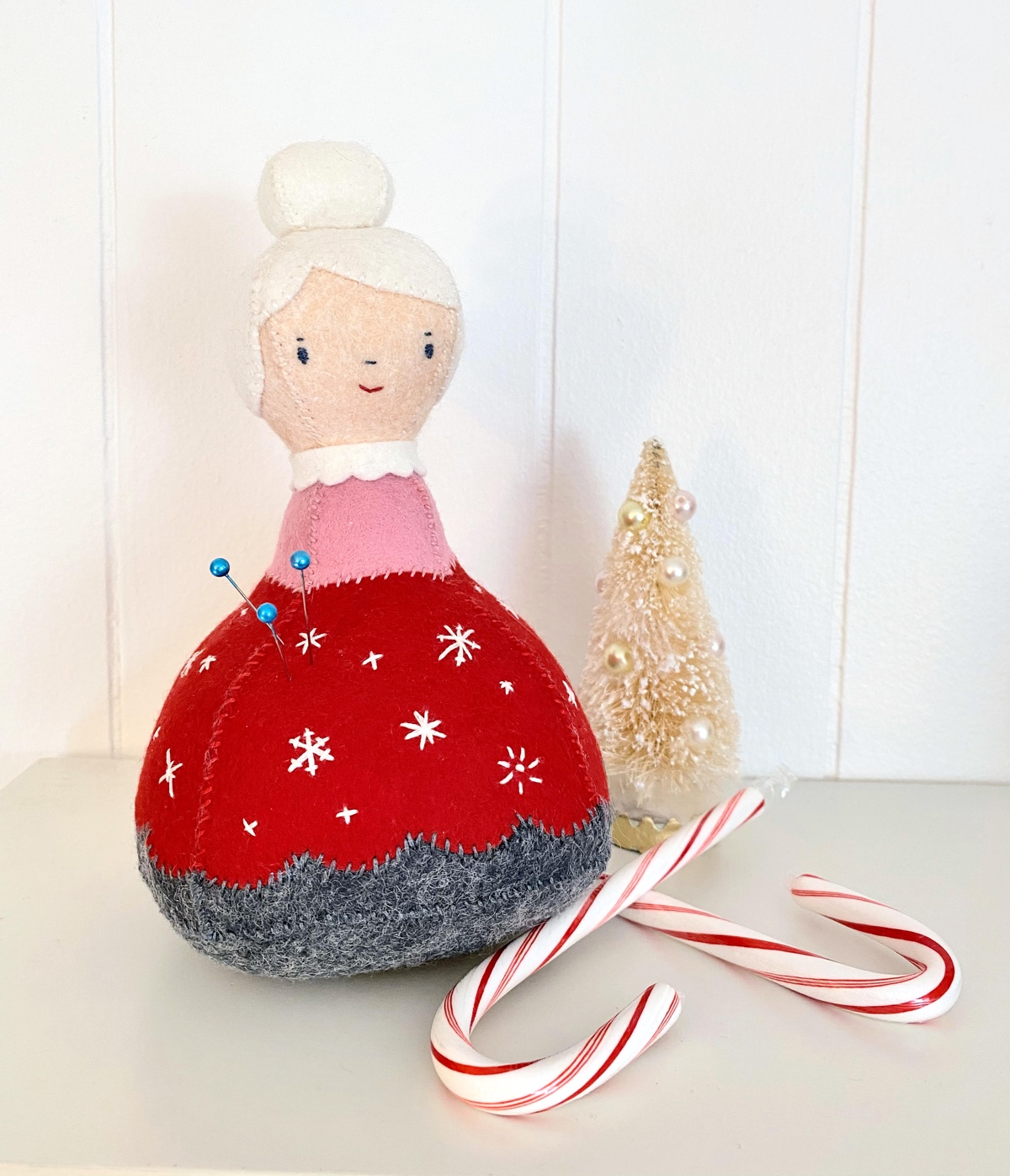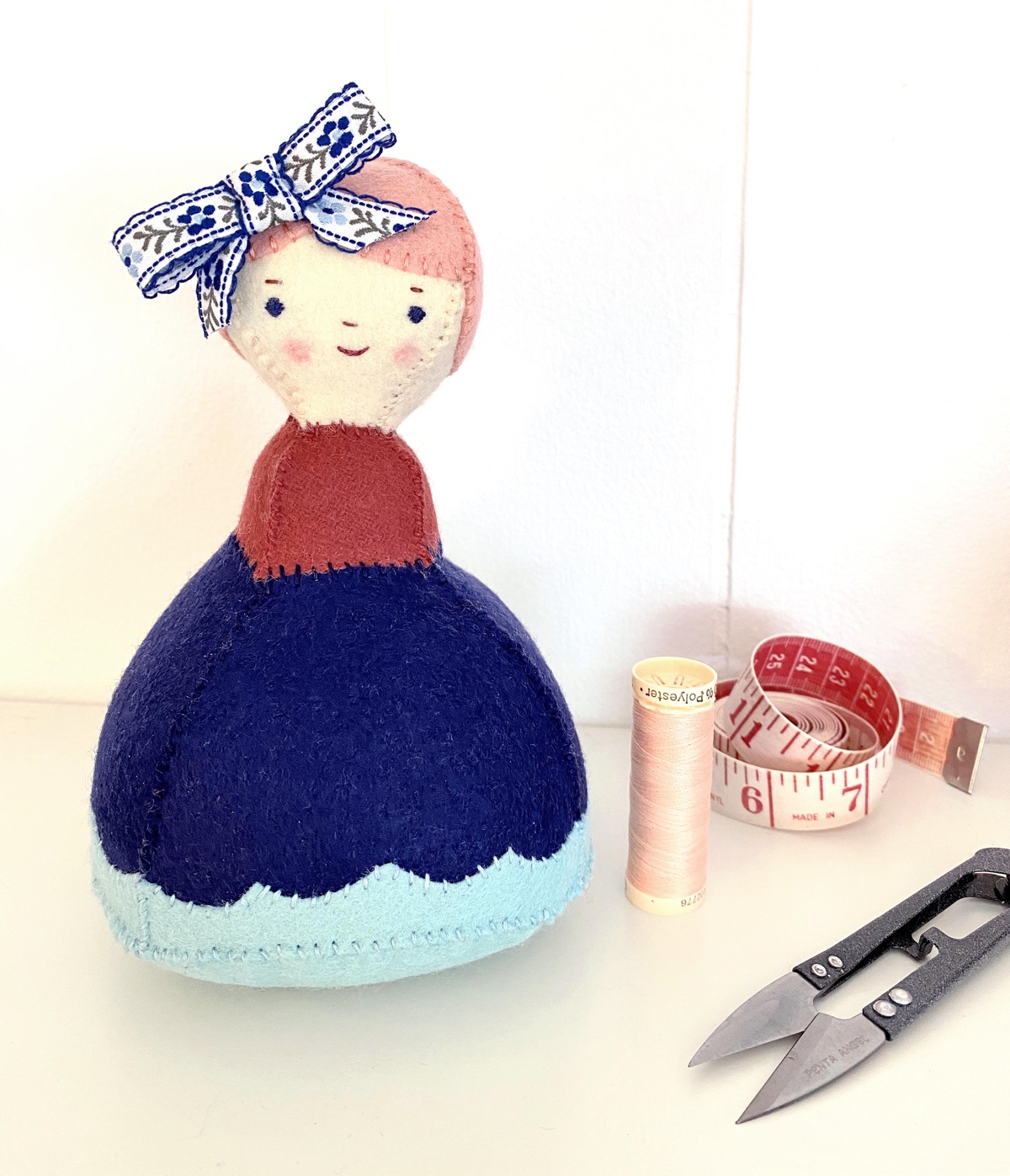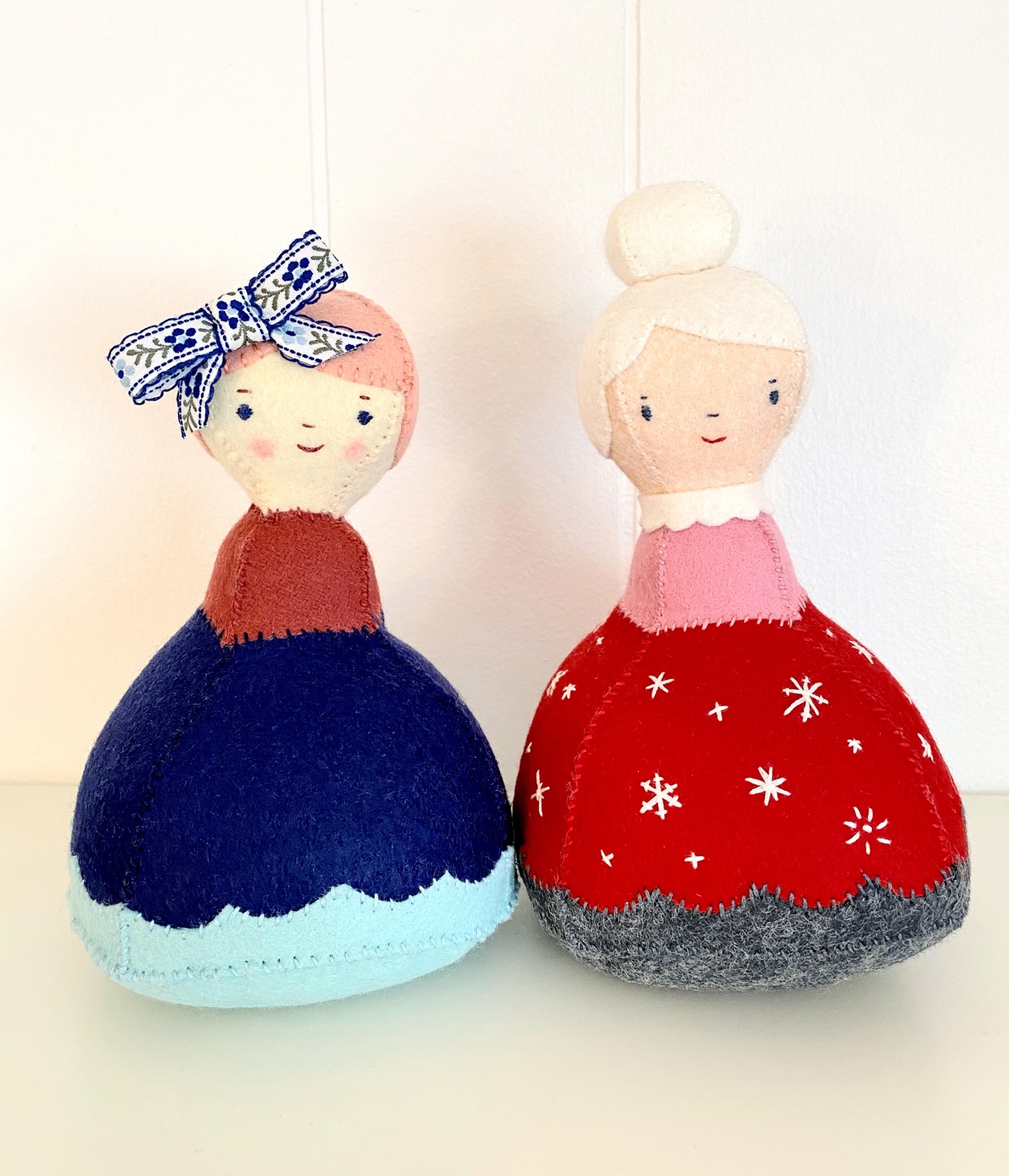 Hand Sewing Patterns
Pincushion Girl
Sewn by hand with wool felt, this Pincushion Girl is a fun and satisfying project. A trusted companion of mine for years, pincushion girl is as cute as she is functional. Fill her skirt with pins and have a cheerful companion while you sew. She also just makes a heckuva cute stuffed toy. There are so many different ways to make her up. She can have a bun or a bow, an embroidered skirt or jaunty collar.
The PDF Pincushion Girl Pattern is instantly downloadable and includes full size patterns and detailed instructions for creating the 6" tall pincushion. Skills needed to complete the pattern are basic hand sewing, embroidery knowledge and general craftiness.
Materials Needed:
bits of wool felt with largest pieces needed being 10" x 6" for skirt and edge and bottom. (note: you will need 100% wool or a wool/poly blend. acrylic craft felt will not work.)
matching embroidery floss
polyfill, wool or cotton stuffing
needle
optional: crushed walnut shells for needle sharpening which can be layered in with the stuffing, beans or poly beads if you'd like to add some extra weight to the base, 12" of 3/8" wide ribbon for a bow.
Copyright Info
All Wee Wonderfuls patterns and content are for personal use only. You may print out the patterns as needed for yourself, but may not distribute the patterns in any way. Additionally, all items created with the Pincushion Girl pattern are for personal use only. You may make as many pincushions as you like for yourself, your family, and your friends, but may not sell anything produced from these patterns. Any commercial use of the patterns or items made from the patterns is not permitted. The Pincushion Girl is all for fun, but not for business!
Safety
The Pincushion Girl is not intended for children under 3. Any hand sewn parts could come unattached and become hazardous. Spot clean as needed.
PDF Pattern
This is a downloadable PDF Pattern. Upon purchase you'll receive an email with a link to download.

$5

Add to Cart