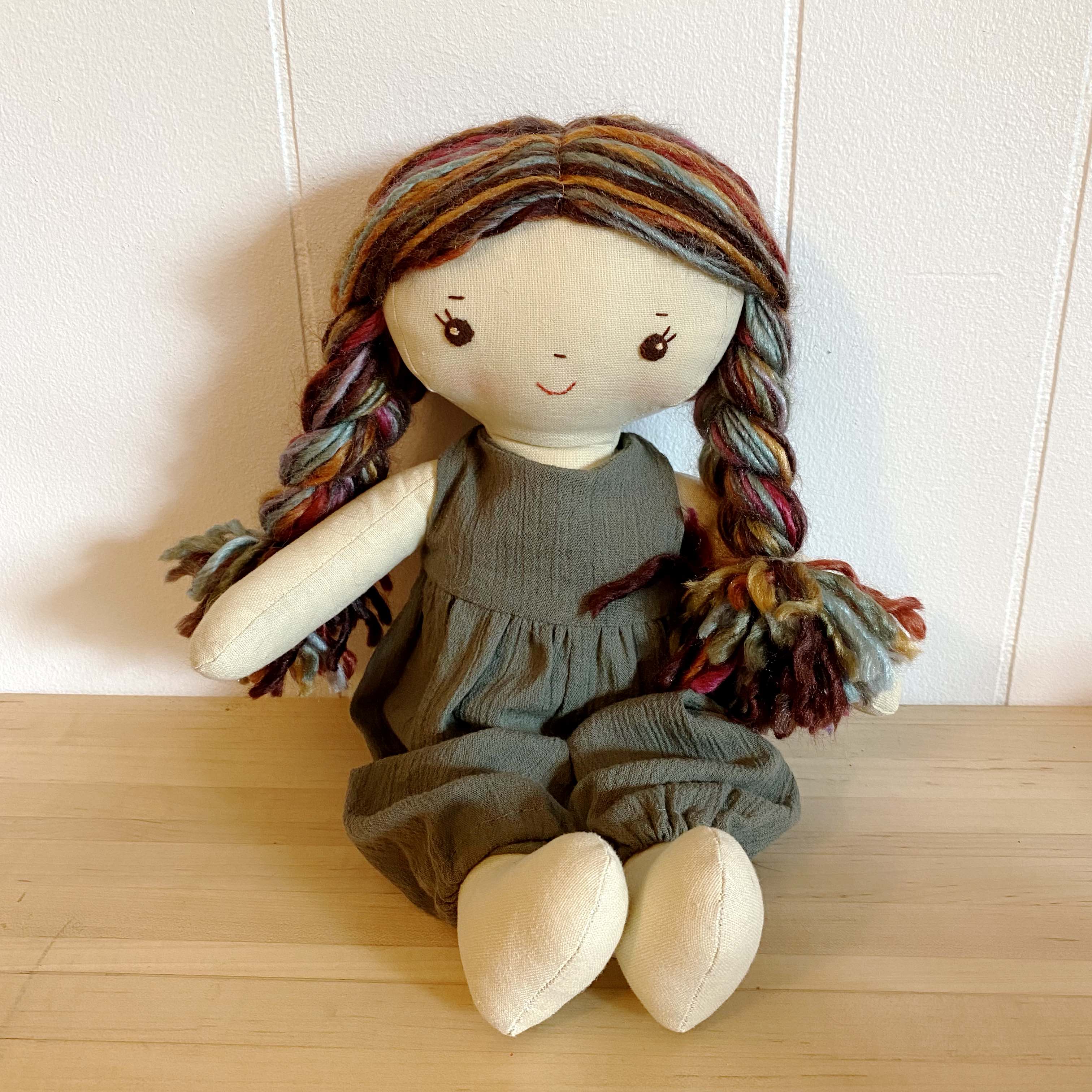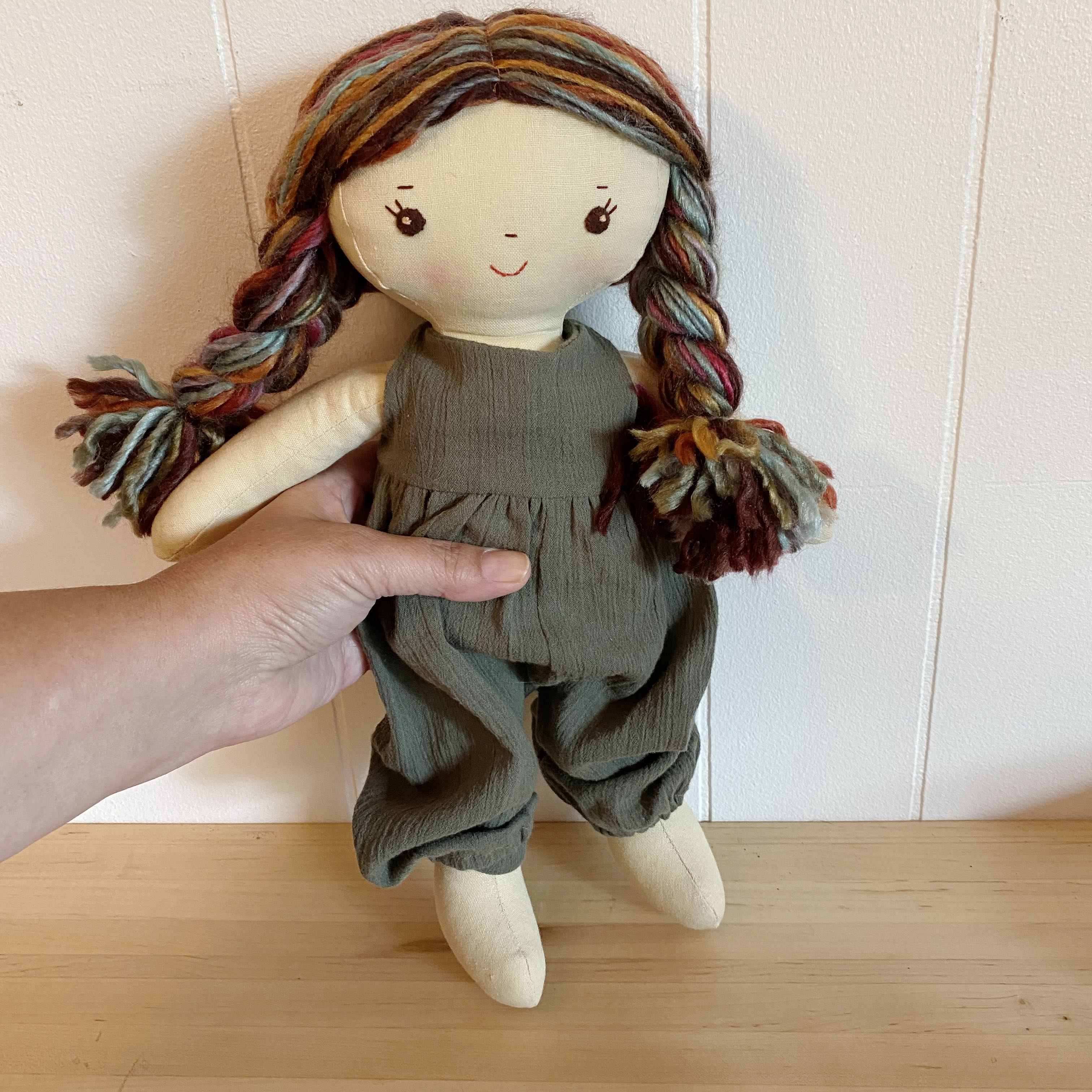 Wednesday Originals
Louise doll + clothing patterns
Louise is made from the "Kit, Chloe and Louise pattern. She is 14" tall, is made from off-white kona cotton and has embroidered features and tinted cheeks. Her yarn hair is a gorgeous soft multi-color yarn. I made this Louise a few years ago so I don't have the details on the yarn handy. I think it's a wool/acrylic mix. Her hairstyle is sewn down in braids that are fastened with clear acylics ties. She's wearing an olive green cotton gauze romper with elastic at the cuffs and snap closures down the back.
Also included are the clothing patterns from the KCL set so you can make her more outfits as you'd like.
This doll is not for children under 3. There are handsewn parts that could come unattached and become hazardous. Spot clean as needed.
US Shipping is included
$125