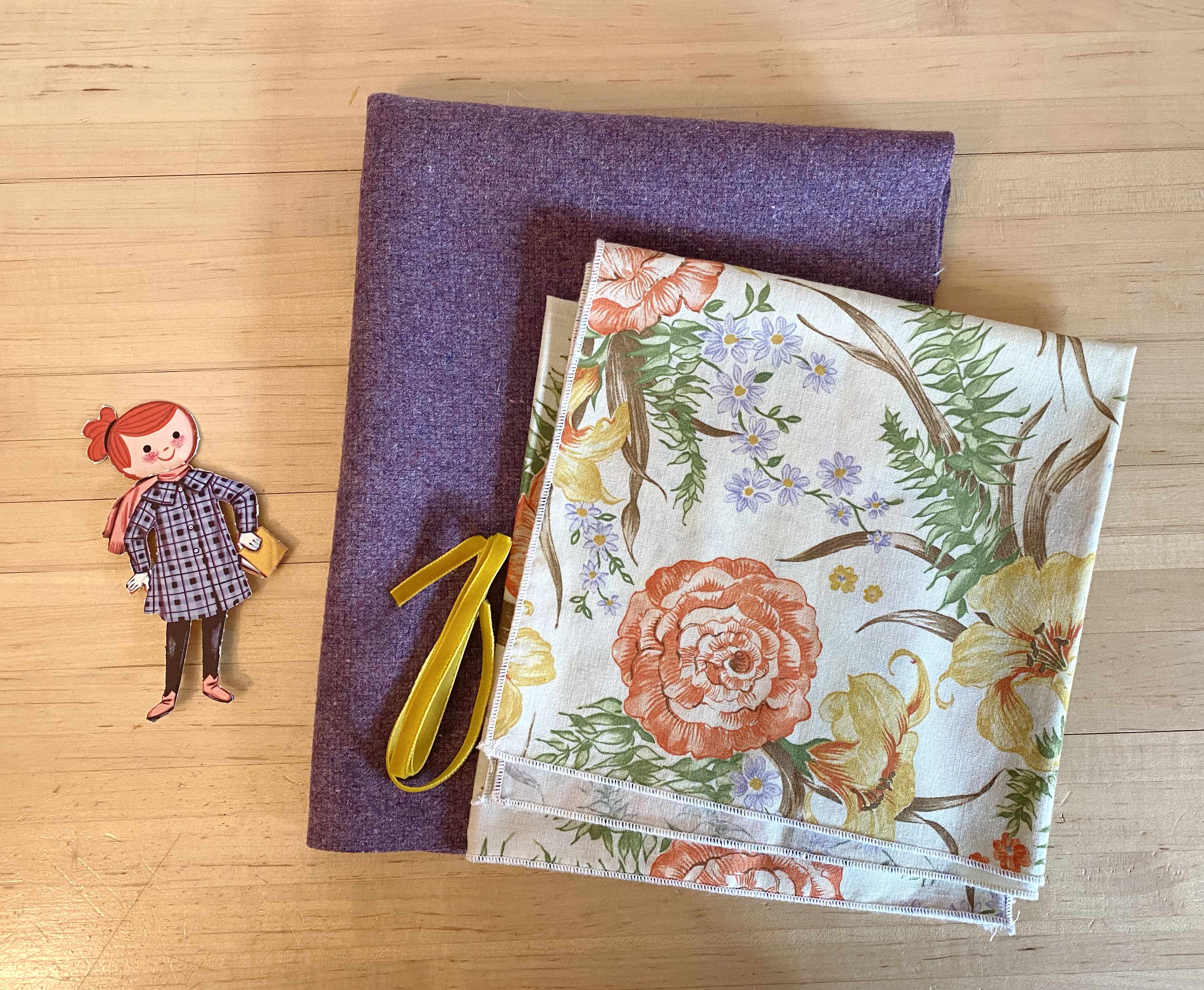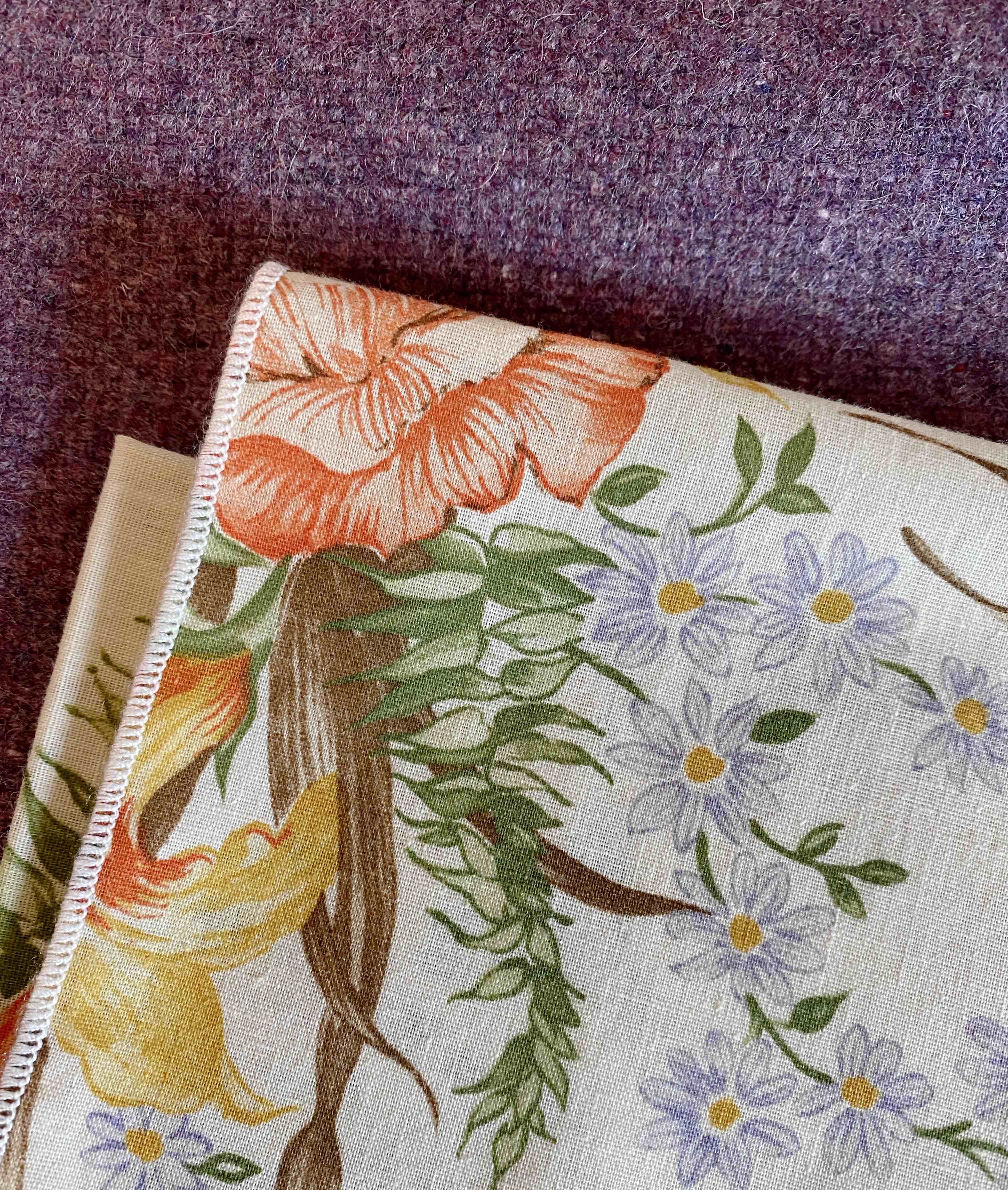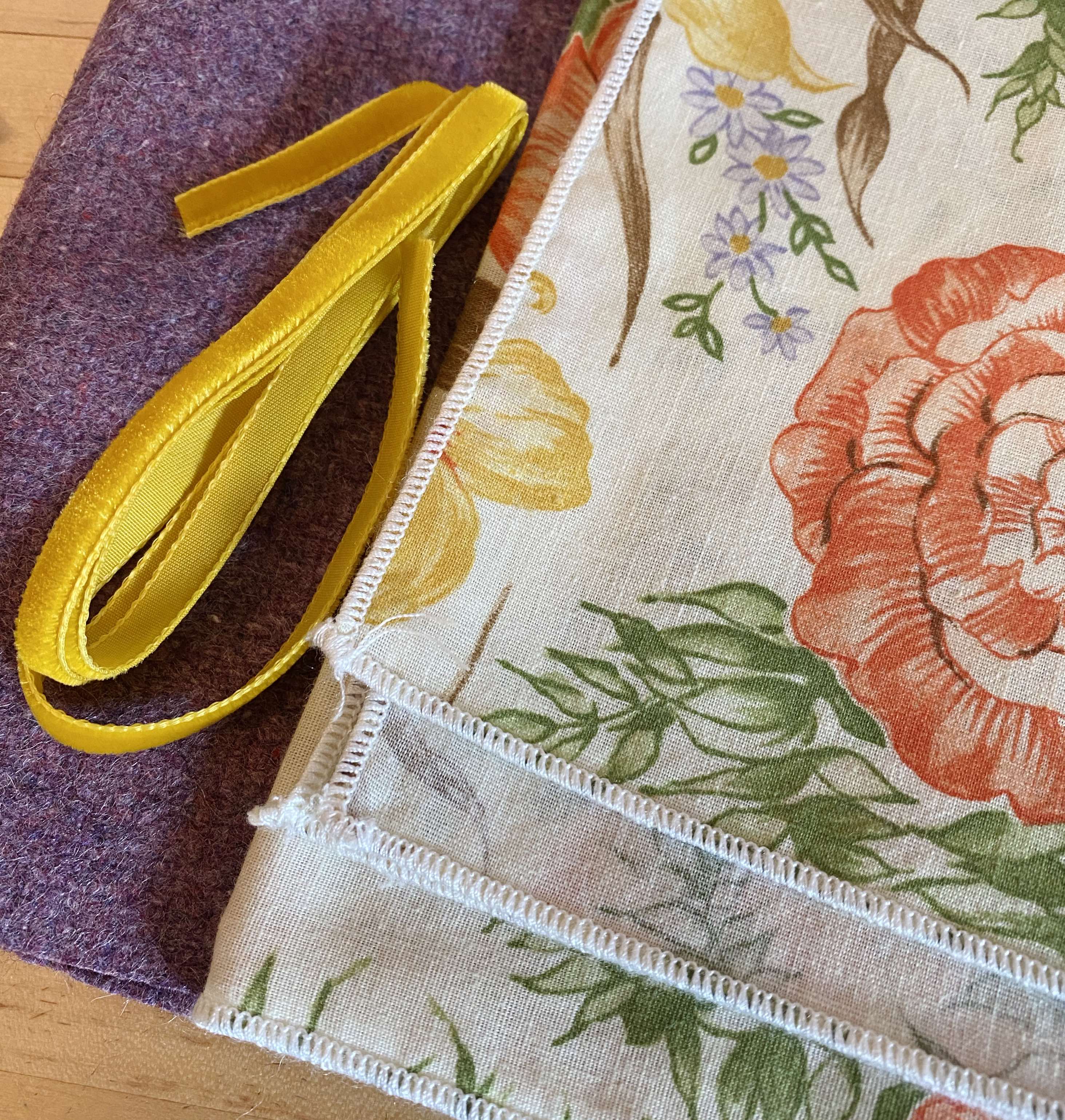 Vintage Offerings
Vintage Fabric Bundle
Perfect for doll clothes and other small projects. Okay, I am very excited about this plum colored wool fabric. I have two yards of it so it will be popping up again here at wee wonderfuls. I just love when I find wool at the thrift! And I was especially chuffed to see it matches the little purple flowers on these gorgeous vintage napkins. I think I'd make a dress with the gold velvet ribbon at the waist and then a wool cape to go over it. Maybe with more velvet trim, I just love the plum and gold together.
18" x 22" plum wool fabric.
Two 16" x 16" vintage floral cotton napkins.
24" gold velvet ribbon
US Shipping is included
$10