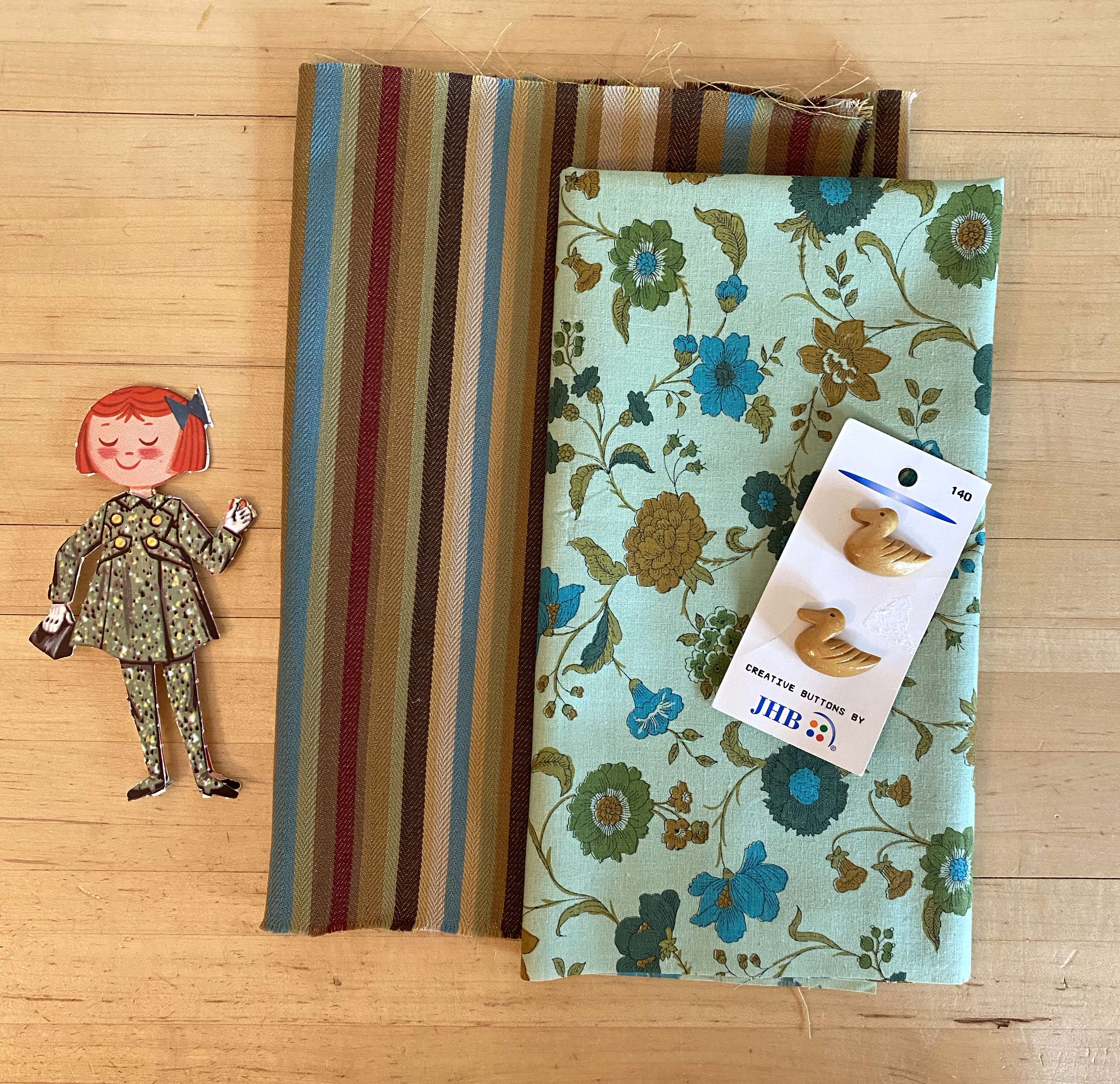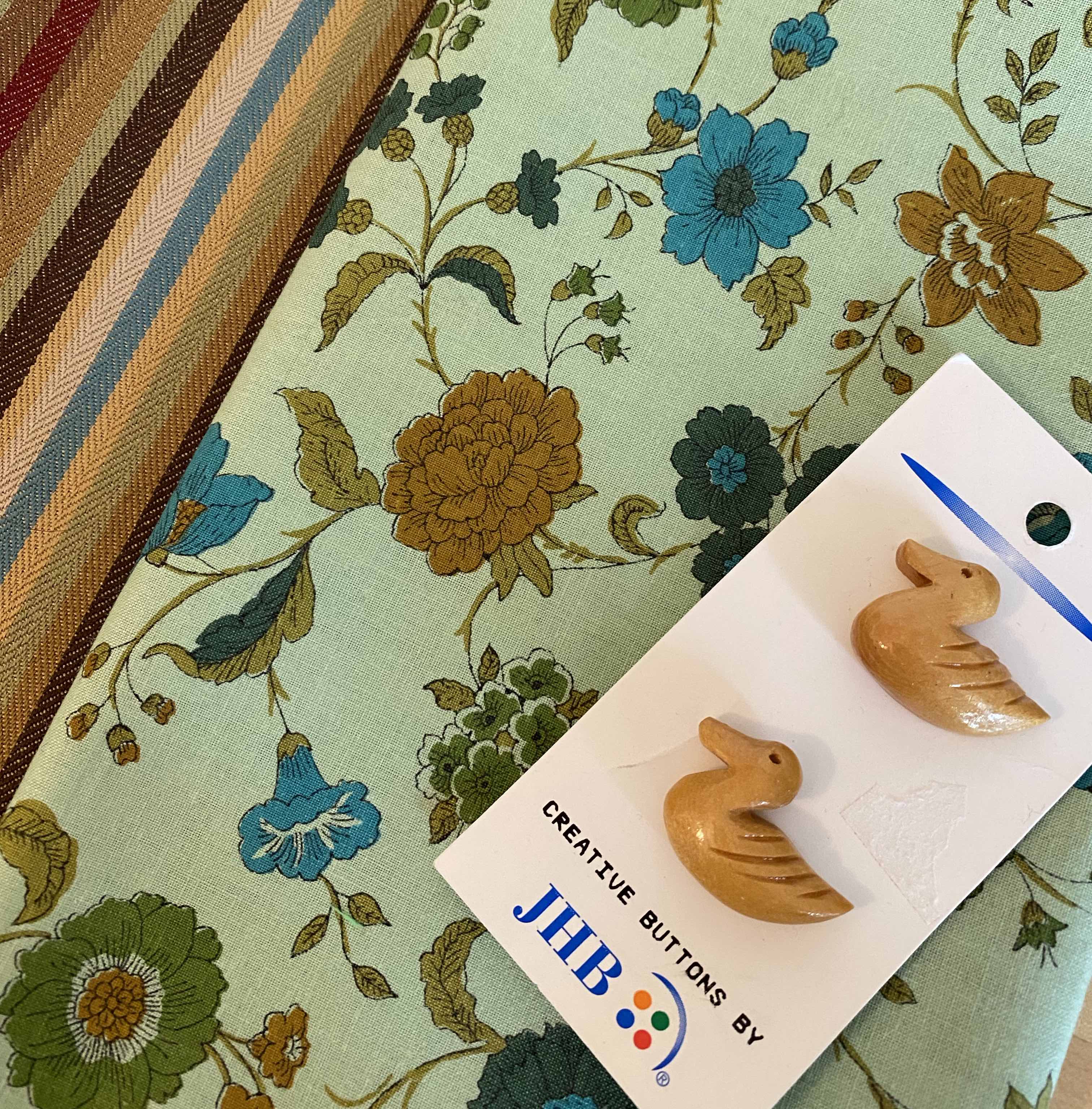 Vintage Offerings
Vintage Fabric Bundle
Perfect for doll clothes and other small projects. Fabrics include gorgeous sage green floral vintage print and a soft woven cotton in earthy stripes. And! these amazing duck buttons I found at the thrift store last week. They had two sets so I'm sharing the ducky love. I love this color palette. I think a striped skirt and floral blouse with a duck button at the collar would be very smart.
20" x 20" floral lightweight cotton
10" x 28" striped lightweight canvas.
2 wooden duck buttons.
US Shipping is included
$10
SOLD