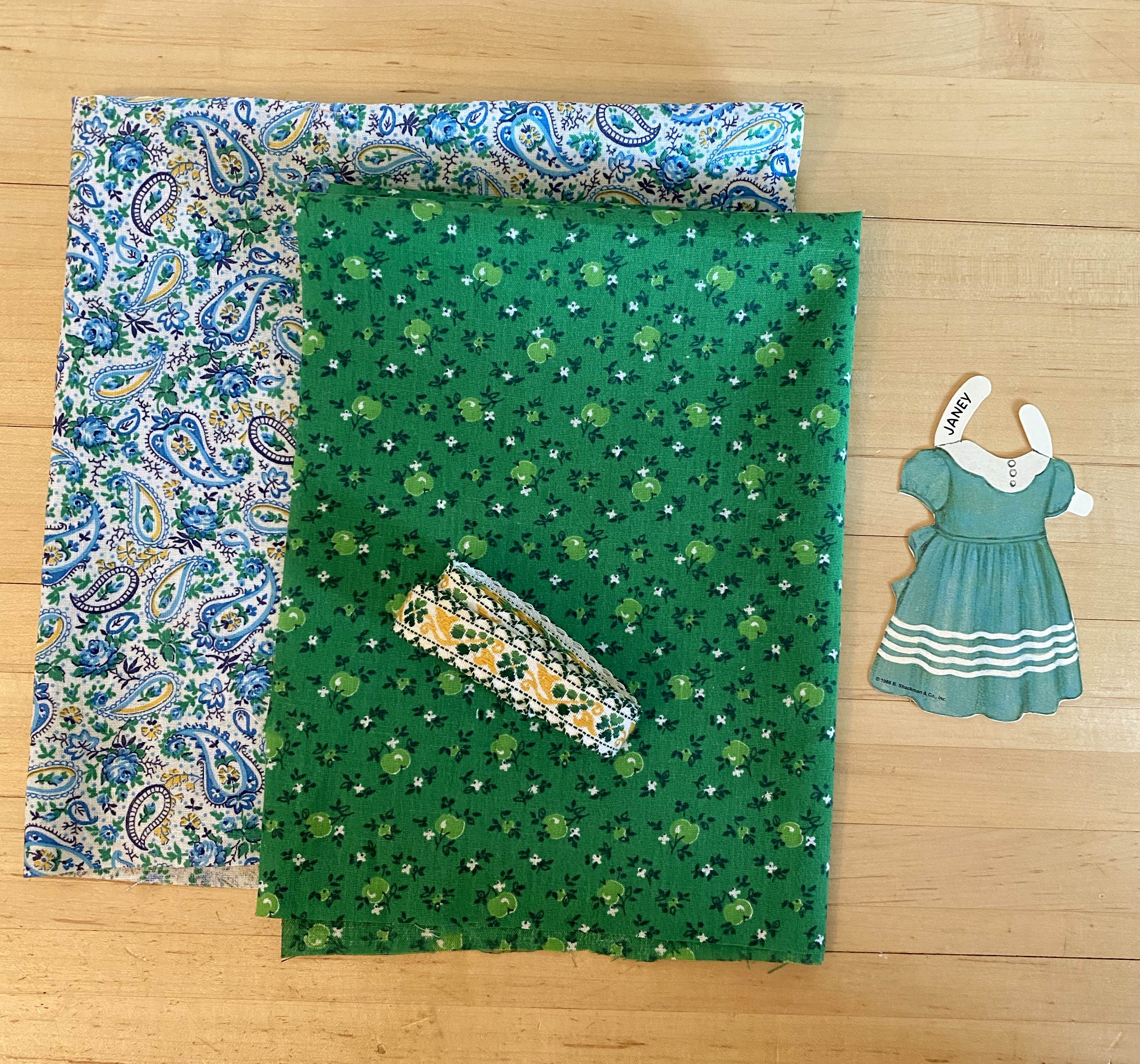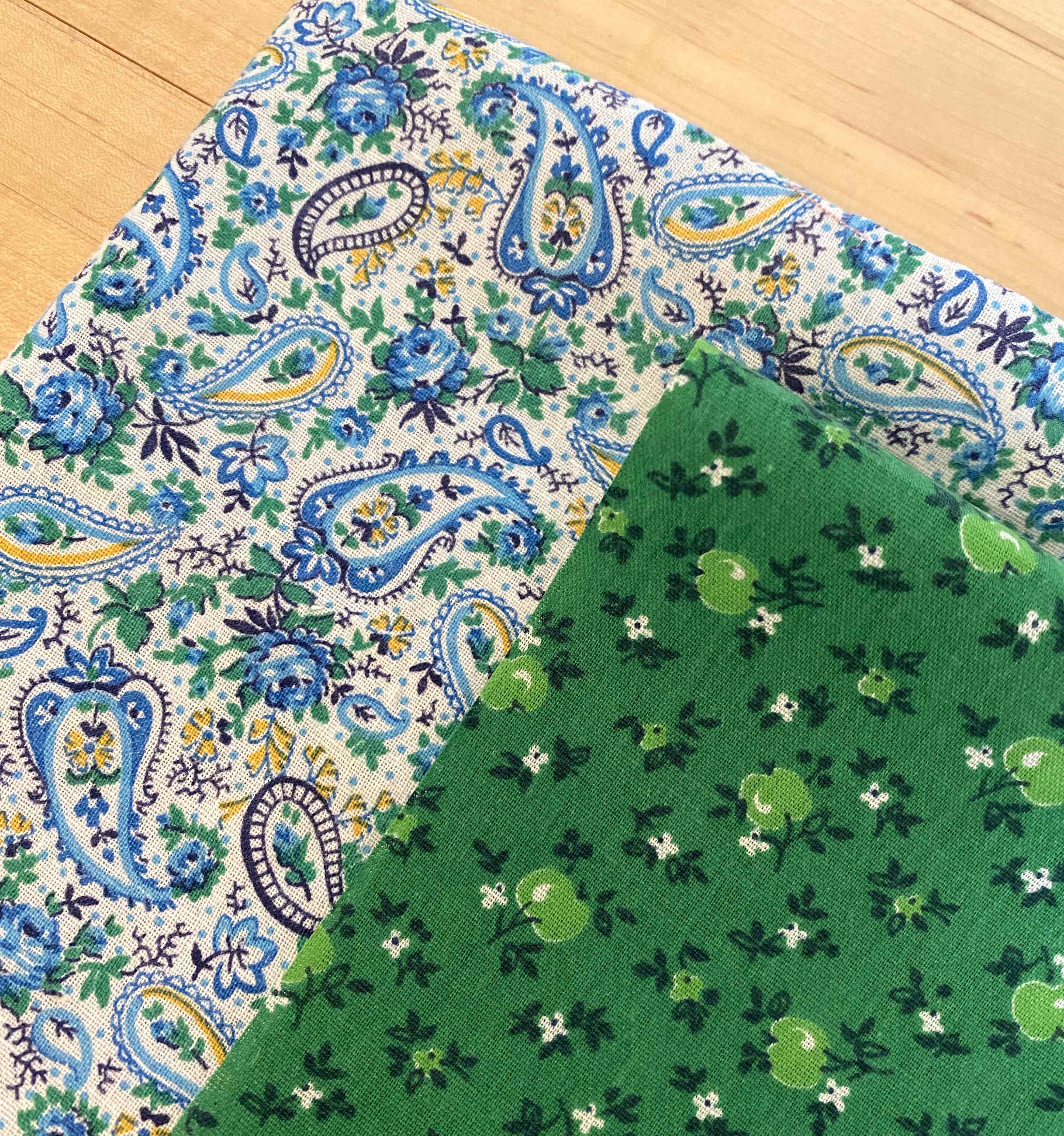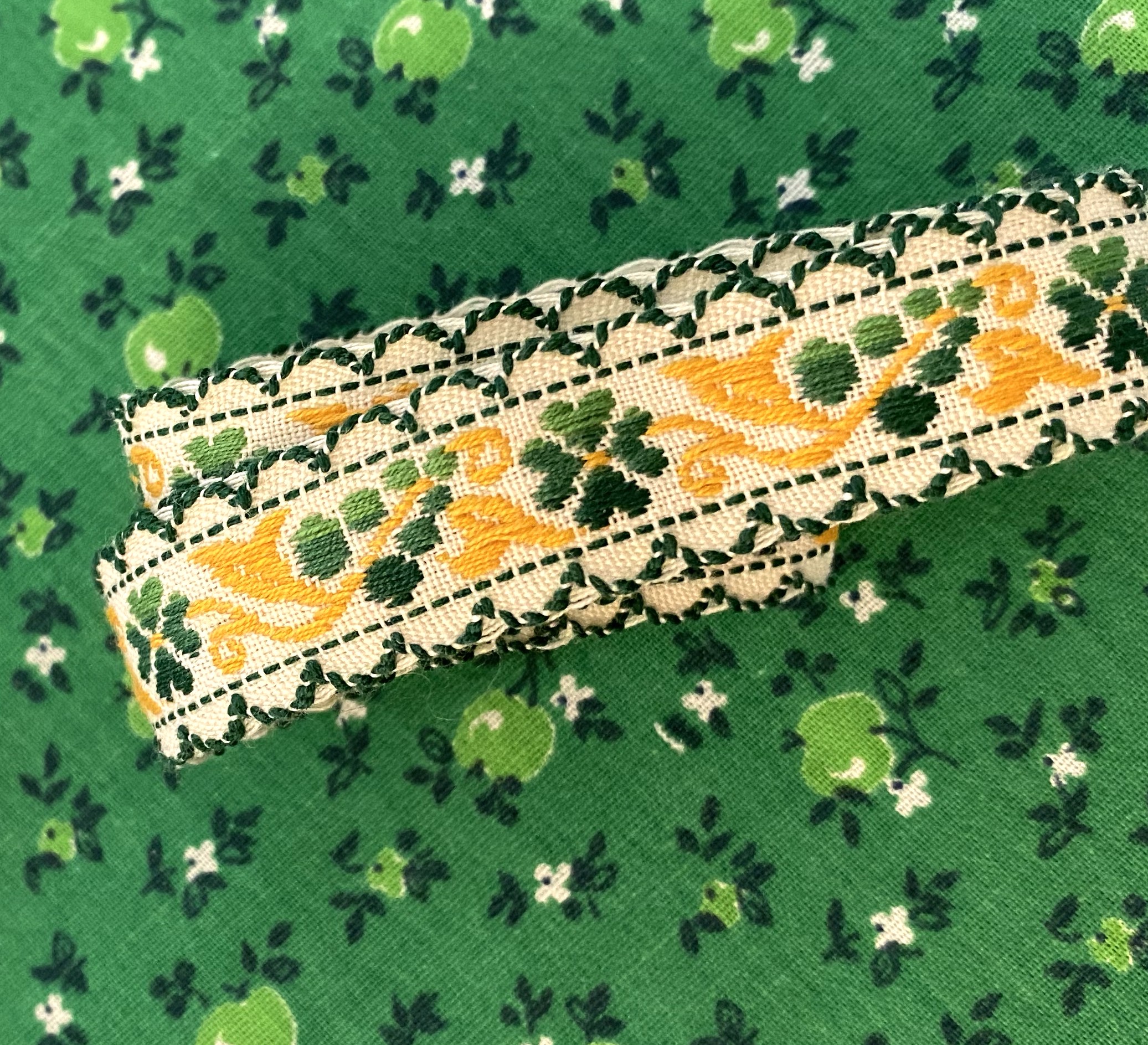 Vintage Offerings
Vintage Fabric Bundle
Perfect for doll clothes and other small projects. Fabrics include a bright green apple print and a darling paisley. I think the paisley would make a sweet set of summer pajamas and the apple print would be wonderful overalls. You could do lace trim across the overalls bib, so cute!
13" x 18" green apple print, cotton is lightweight, crisp.
18" x 18" green, yellow & blue paisley. soft lightweight cotton.
24" of embroidered clover ribbon.
US Shipping is included
$10
SOLD