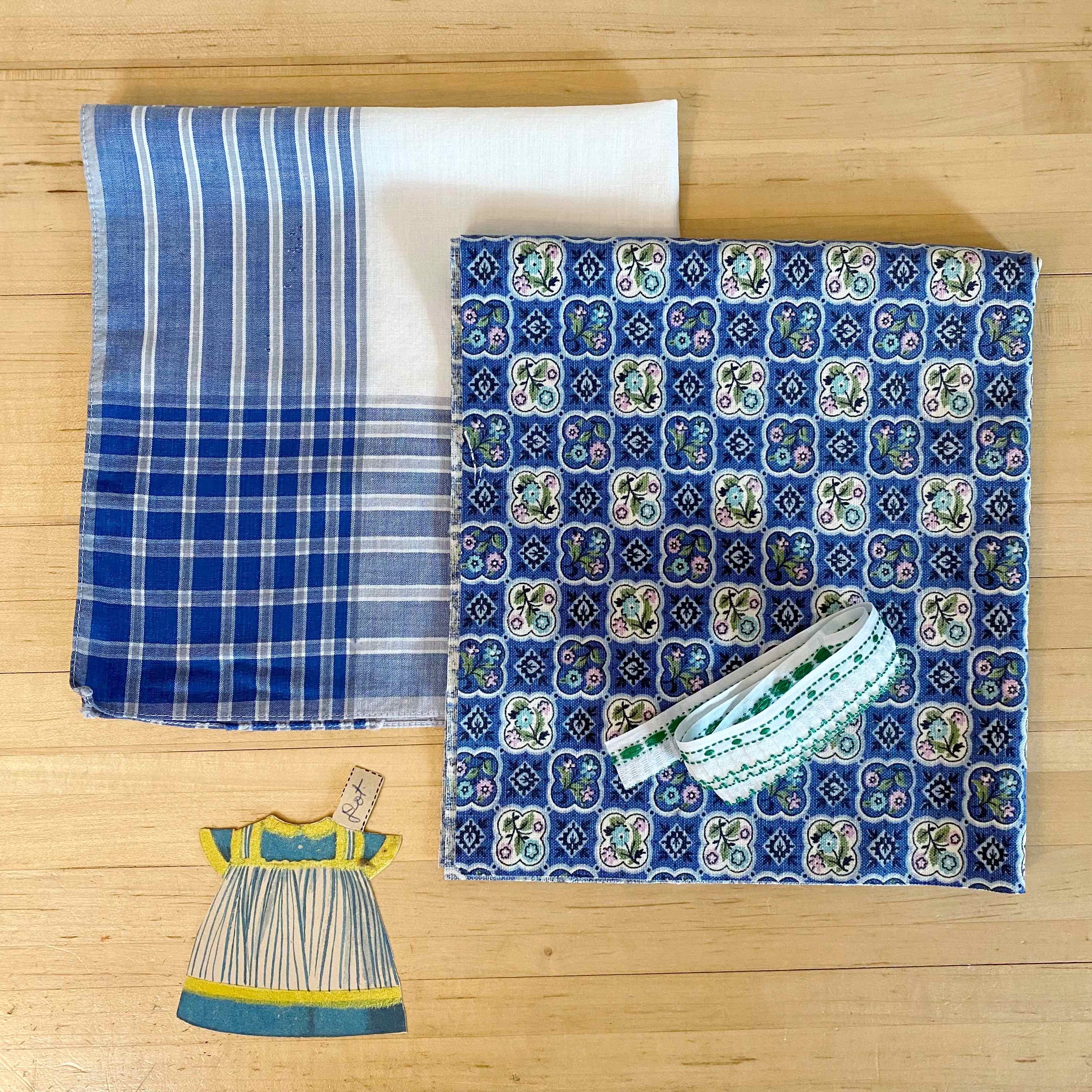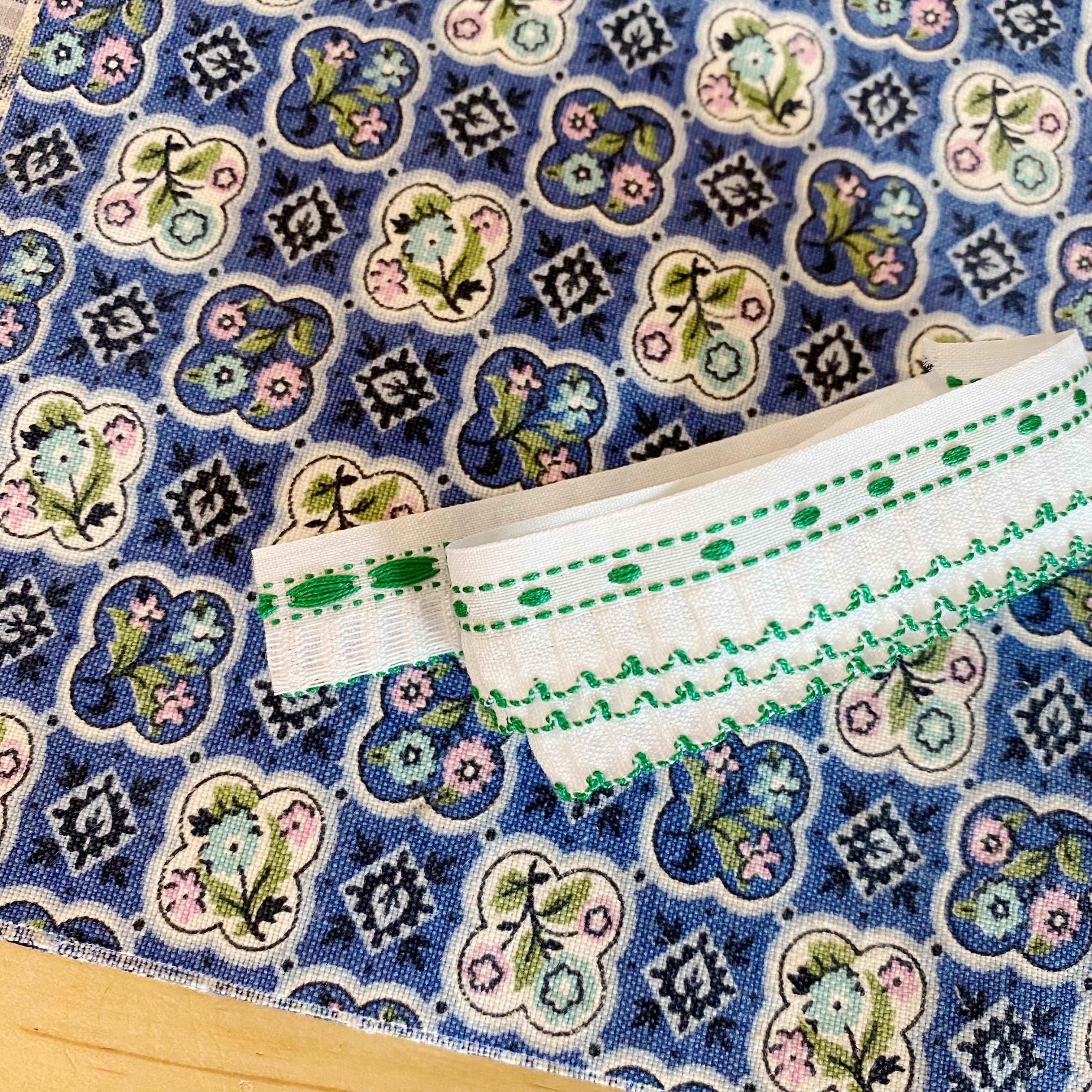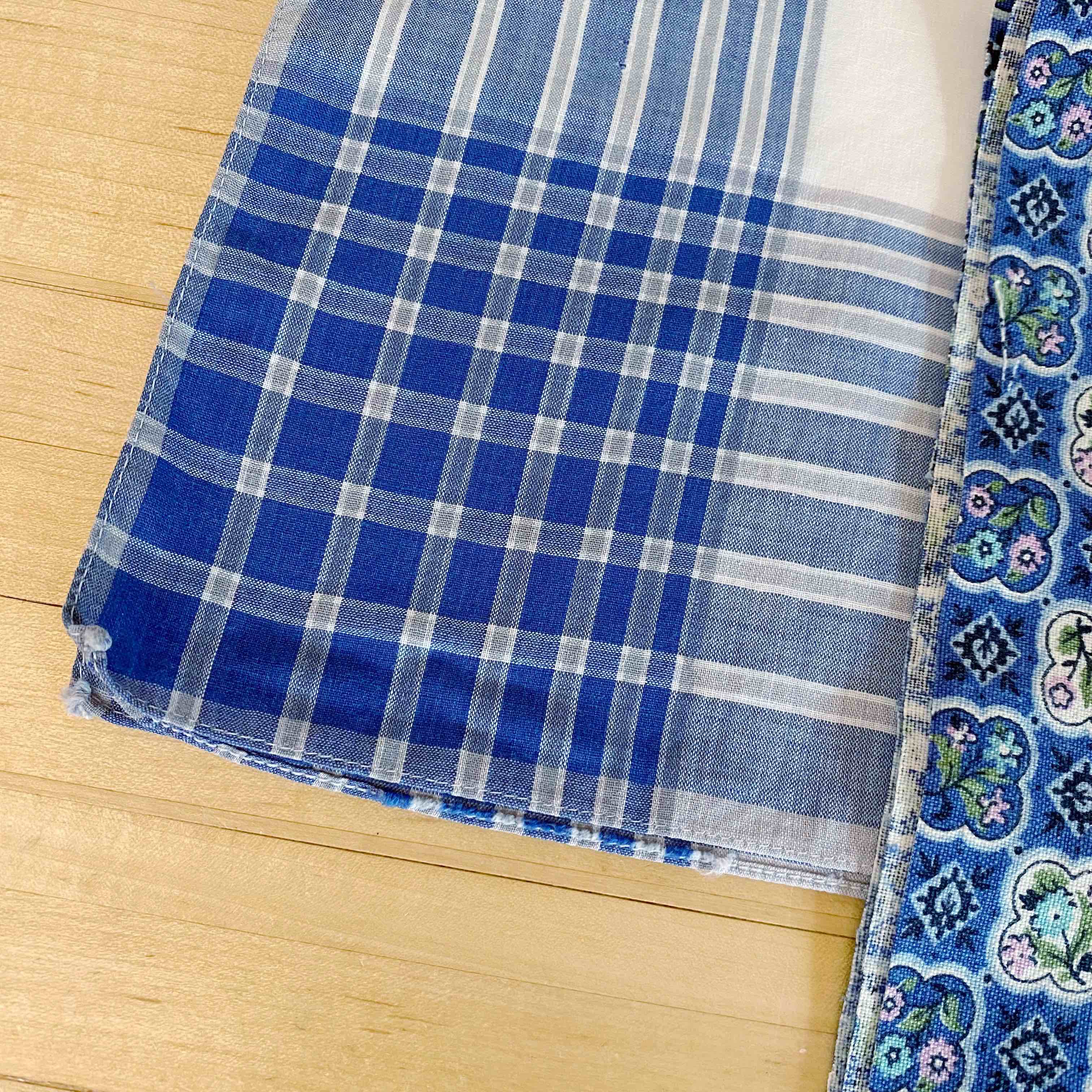 Vintage Offerings
Vintage Fabric Bundle
Perfect for doll clothes and other small projects. Fabrics include an amazing folky vintage print that I've been hoarding for years and a sweet cotton napkin that I just picked up at the antique mall. I'd love these as a pair of summer dresses for my dolls. I have another plaid napkin like this and am excited to use it. I'm thinking I'll lay the plaid corner out as the bodice and then have the stripes go along the border of the skirt. Lots of fun options!
17" x 15" blue, pink and green folky floral fabric. The fabric is a soft heavy-weight cotton.
15" x 15" blue plaid cotton napkin.
24" of embroidered pleated ribbon.
US Shipping is included
$10
SOLD